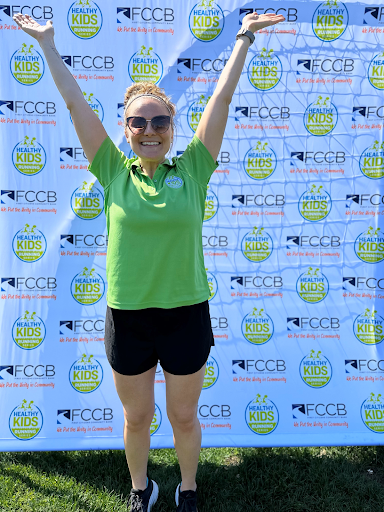 Avery Rezykowski – HKRS Williamsport, PA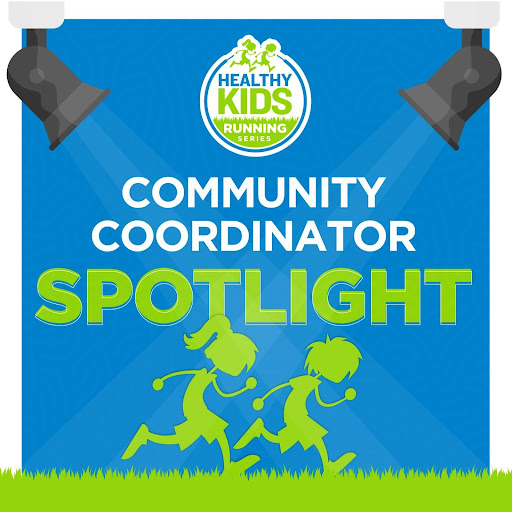 How many seasons have you been a Community Coordinator?
7 seasons
Tell us about yourself! What inspired you to join HKRS?
2020 was a crazy year for so many reasons! Life changes relocated me to Williamsport, PA  in May of 2020 and I was searching for ways to become more involved in the community. I joined a Williamsport running group on Facebook and saw there was an opportunity posted to coordinate a youth running program. And… here we are! 
What was your biggest success as a Coordinator (or favorite race day moment)?
Oh, this is a tough one. My biggest success as a coordinator has been achieving Williamsport's all-time registration record (211 kiddos in Spring 2023). I have so many amazing race day moments, but I would have to say that my favorite was watching our program's first Challenger division runner race this past spring. 
What makes your community special?
Our Williamsport HKRS community is so positive, incredibly willing to volunteer, and enthusiastic about HKRS- it makes being a CC 10x easier! 
What's some advice you would like to share with fellow Community Coordinators?
Just ask! Whether it's asking for sponsorships, donations, or volunteers it never, ever hurts to ask. Also- ask in person, if possible. It's a lot easier to show your passion for HKRS when someone can see your face! 🙂 
Fun Fact?
I am a registered dietitian. I have 2 pets (a hermit crab named Claws and a cat named Sage). I have been sky-diving (twice!) and I played field hockey in college. 
Please share two pictures of yourself as a Coordinator if you feel comfortable sharing. If not, you can always share race day pictures too!
The first picture is me having fun on race day! (above) The second picture is me earlier this year at an indoor mini-golf event hosted by the Williamsport Rotary Club. A member of the Rotary Club (and one of our race volunteers!) "donated" a hole to our Williamsport series, so I was able to set up a table and spread the word about HKRS!