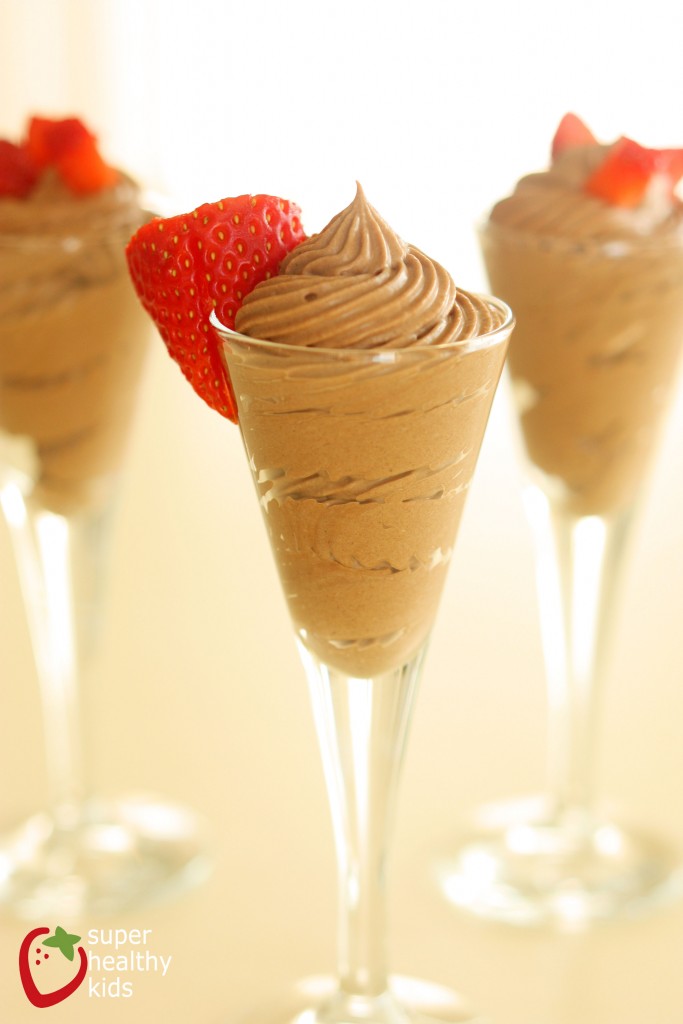 If you have an milk, soy, or egg allergy at home or just want to go a little more vegan or plant based we have the perfect little dessert for you!
The only major key to making this mousse is allowing the coconut milk (NOT sweetened coconut cream) to get all-but frozen and leave all the liquid behind that you possibly can.  Liquid makes for runny and gross mousse.  Also, like everything else, if you have the good stuff (vanilla and unsweetened cocoa) splurge and use that as well.  If you also want to substitute agave syrup, no problem! Sub away!
Ingredients
2 cup – coconut milk
4 tablespoon – honey
2 teaspoon – vanilla extract
4 tablespoon – cocoa powder, unsweetened
Directions
Place coconut milk in the freezer for about an hour prior to making the mousse.
Spoon the coconut cream out of the can and place in a large bowl or mixer.
Add honey, vanilla, and cocoa powder.
Beat until smooth and creamy.
Serve with fruit.
Recipe courtesy of Natalie Monson from http://www.superhealthykids.com/thick-and-creamy-chocolate-mousse/