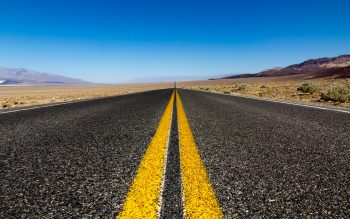 For many families, summer means a vacation and road trip.  Of course all parents want to provide healthy snacks on the drive or flight, but let's get real- sometimes you have to stop for a nosh on the road.  Here's a few tips to make your travels a bit healthier
Plan ahead.  Stock your kids with healthy snacks, but also keep shelf stable snacks in purses, backpacks, strollers, etc.  Low sugar or homemade granola bars are great (check out a recipe here), whole grain pretzels, and nature's fast food- whole pieces of fruit!!
When dining at a restaurant try to….
Double up on the veggies.  If there are options for side dishes, instead of potatoes or grains, go with multiple veggies or a side salad.
Keep the meat consumption low and pay attention to cooking methods. If you see words like 'pan-fried', 'crispy', 'scalloped', and 'dipped', it is pretty safe to make the assumption that it is a calorie bomb.  Choose foods with descriptions like 'broiled', 'grilled', or 'steamed'.
Try something new! Traditional Mexican, Italian, and Chinese restaurants are old news.  Check out Thai, Japanese, or South American restaurants.  These are typically veggie heavy, light sauced, or vegetarian types of cuisine.  It's always fun to try something new, and your family might love it!
When at a convenience store or coffee shop try to….
Skip the fancy coffee drinks or sugar laden frozen drinks.  A single medium coffee drink from one of America's favorite coffee shops (no names required) can have well over 500 calories.  Convenience store frozen drinks are a terrible alternative as well.  Opt of lightly flavored water varieties that typically only have a few grams of sugar if any at all.
Make your own meal with a variety of snacks.  Most convenience stores now have a cold section that feature healthier choices like low fat string cheeses, yogurts, and fresh fruits.  Add in a small bag of nuts (but watch serving sizes!!), and a whole grain bag of pretzels or crackers and you are good to go.
Skip the processed meats and try a veggie sandwich.  Most convenience stores now offer veggie options, which will help you skip the added sodium and fat in lunch meat, while still enjoying a sandwich on the go!
Happy and healthy trails!