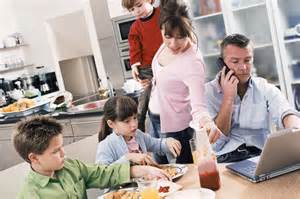 In a perfect world, I would have freshly prepared meals piping hot served on bone china for my family every night starting with a light organic spring mix salad course at 6:00 on the dot every night. But this is the real world. Let's face the facts, dinner at our house is typically thrown together in 15 minutes before running out the door to practice, game, or race, and it might actually get on a real plate a few times a week. 
While it's always a great idea to make your own meals, condiments, etc. there are some concessions that even the most hard-core foodies and nutritionists can deal with.  Check out the following list and cut yourself a little slack and use those extra minutes to make some memories with your family.
·        Nut Butter- Peanut, Almond, Hazelnut or any nut butter is fairly easy to make in a high powered blender, but most 'natural' varieties are pretty equal.  Nutrition Editor from Cooking Light, Sidney Fry, recommends choosing a butter that contains only minimal ingredients like nuts and a little bit of salt.  Try a piece of piece of whole grain toast with a table spoon of nut butter, some sliced banana, and go crazy with a little drizzle of honey for some extra sweetness. 
·        Oatmeal- Old fashioned, Steel cut, and even quick cooking oats make a great breakfast, but try to skip the sweetened pouches- they can secretly contain a ton of sugar and preservatives.  For a quickie breakfast, combine ½ oats, almond/soy or dairy milk and let it set up for 10 minutes.  Microwave 1:00-1:30, thrown in some nut butter while hot to melt.  Stir it all up and toss in some diced apple, raisins, or make a special treat with a topping of some mini chocolate chips. 
·        Frozen Fish- Fish filets are a super-fast way to put together a dinner.  Just add in some bagged salad as a side dish and maybe a baked white or sweet potato and you are ready to roll.  Just thaw your fish in the fridge during the day and when you get home pop it in the oven with some lemon juice, salt and pepper and a drizzle of olive oil.
·        Frozen Pizza- Pizza is the ultimate comfort food for our house.  If course, the meat covered extra cheese variety may taste great, but there are other options that are a little healthier.  Choose a whole grain crust variety with cheese only and put out a variety of toppings for your kids to choose from.  Designate a ¼ of the pizza for each person and allow them to top it however they want.  Serve with a side salad, fruit or veggie to make a well-rounded dinner.
·        Baked Potatoes- My family may personally keep Idaho farmers in business.  We love potatoes of all varieties.  Baked potatoes may not be the quickest veggie to cook, but you can bake off a bunch on the weekend and then slice and top them for a convenient meal.  For baked potatoes (white or sweet)- preheat your oven to 425 degrees.  Scrub your potatoes and pierce them with a knife or fork.  Rub the skin of the potato with a tiny bit of olive oil and add some salt.  Wrap them up in foil and bake for about an hour, depending on size.  For a quick meal, top with a handful of cooked broccoli florets, corn, and black beans, cover with a damp paper towel and microwave.  Sprinkle with some cheese and add your other favorite toppings like salsa, or even some diced chicken.