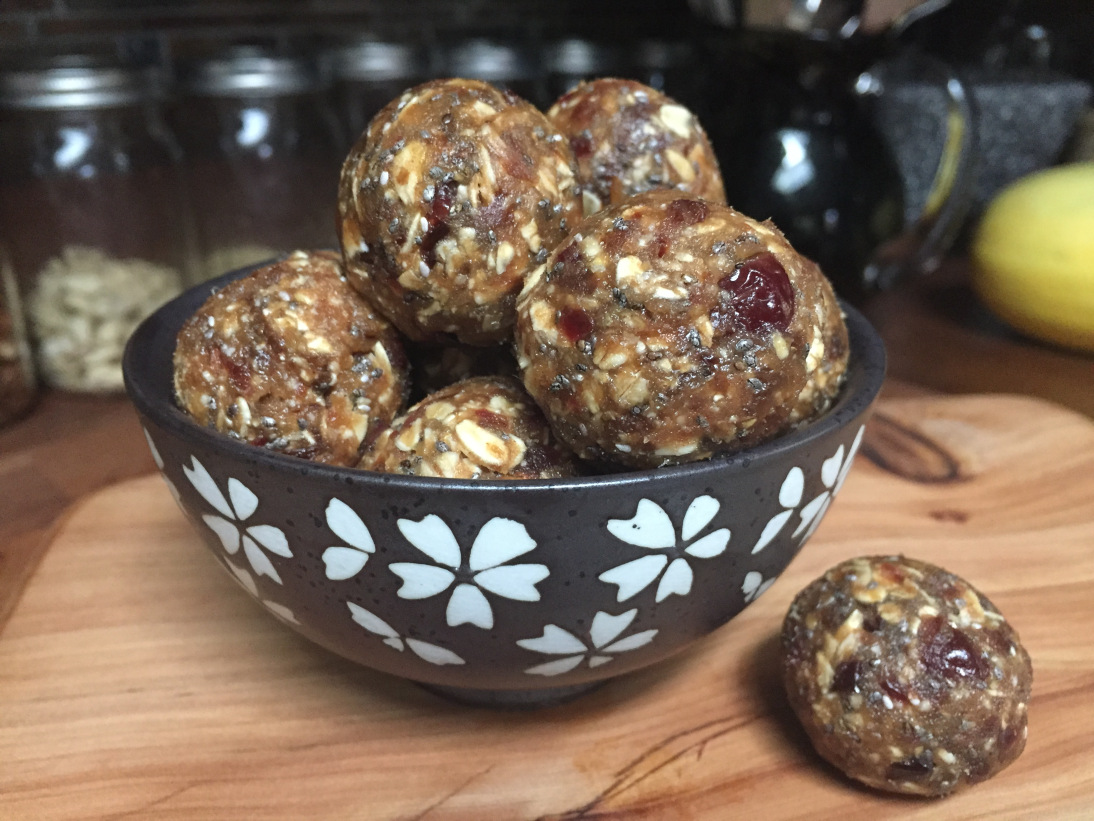 Endurance athletes are amazing creatures, and one of my favorite critters is Laura Kline.  Laura and I have met in passing over the years, and I have followed her in awe in her athletic adventures.  Laura is a professional tri, du, and endurance athlete that not only is fast and incredible, but offers amazing advice and recipes on her blog.  She has graciously allowed me to share with you one of her amazingly delicious and super-easy recipes for PB and J energy balls.  Enjoy and check out her blog at https://laurajkline.com/
Ingredients
1 cup pitted dates, soaked in warm water for 10 minutes and thoroughly drained
2/3 heaping cup of rolled oats
¼ cup chopped dried cherries (or other dried fruit, chocolate chips)
3 Tbsp peanut or almond butter
1 Tbsp chia seeds
Directions
Pulse the soaked, drained dates in a food processor until they form a ball.
Add remaining ingredients and pulse until combined. Try not to over-process as it will turn into a paste. You want texture!
Roll into ~1 inch balls – this should yield 15-20 depending on your preferred size.
Pop in fridge or freezer. They'll last up to a week in the fridge.