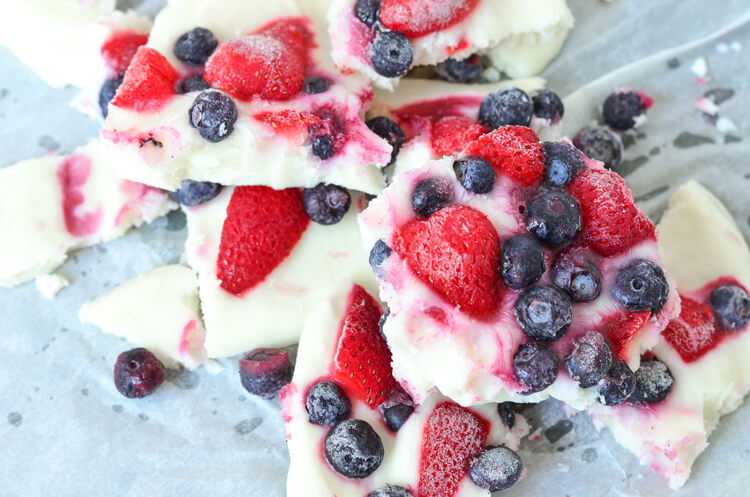 June is the perfect time of the year for local fruit! Blueberries and strawberries are finally in season and what better way to make use of them than a frozen summer snack- frozen yogurt and fruit bark! This super easy recipe is only a few ingredients and takes just a couple of minutes to whip up.
Ingredients:
Sliced strawberries
Blueberries
2 Cups of Full-Fat Greek Yogurt
3/4 Cup of dark chocolate chips
Directions:
Line a 9×13 pan with parchment paper.  Mix the yogurt and our into pan.  Sprinkle with fruit and chocolate chips.  Freeze for at least 4 hours, break apart and enjoy! Store extra bark in a zipper freezer bag.