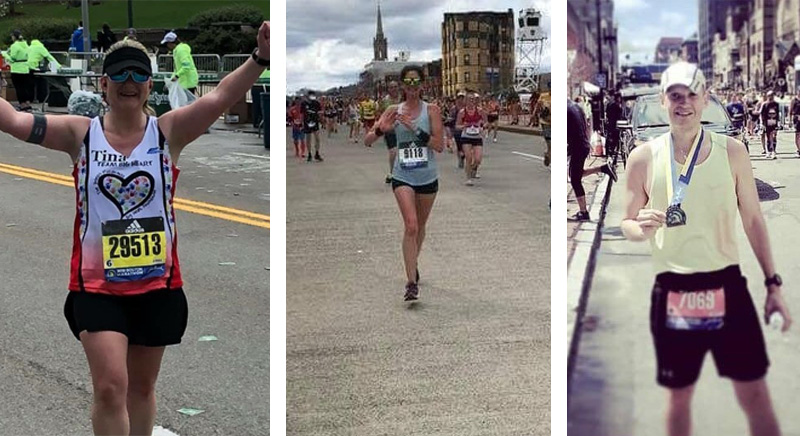 The 123rd Running of the Boston Marathon transpired on April 15th to much fan fare.  Last year's race had some of the roughest conditions in the history of the storied race.  The men's race had one of the closest finishes in history, with the top two runners separated by only 2 seconds!
Leading up to race day, runners waited tentatively as initial forecasts of strong headwinds, cold and driving rain, and chilly temperatures brought back nightmares from 2018.
But, as luck would have it, Patriot's Day arrived, temperatures were mild, and runners were blessed with the slightest of drizzles and a slight tailwind.  The only complaint might have been the high humidity.
Amongst the thousands of runners that took to the streets were three of our very own Community Coordinators from around the country:
Tina Dufresne [Plaistow, NH] – 5:32:22
Matt Glass [Apex, NC] – 3:01:57
Leah-Kate Lounsbury [Middletown, DE] – 3:37:37
Leah-Kate and Matt both ran the race after qualifying while Tina ran on behalf of the Joseph Middlemiss Big Heart Foundation, an organization that contributes to research for childhood heart conditions.  She raised over $8,000 for the foundation for the run!
Absolutely incredible and inspiring efforts by all three.  Congratulations to all!