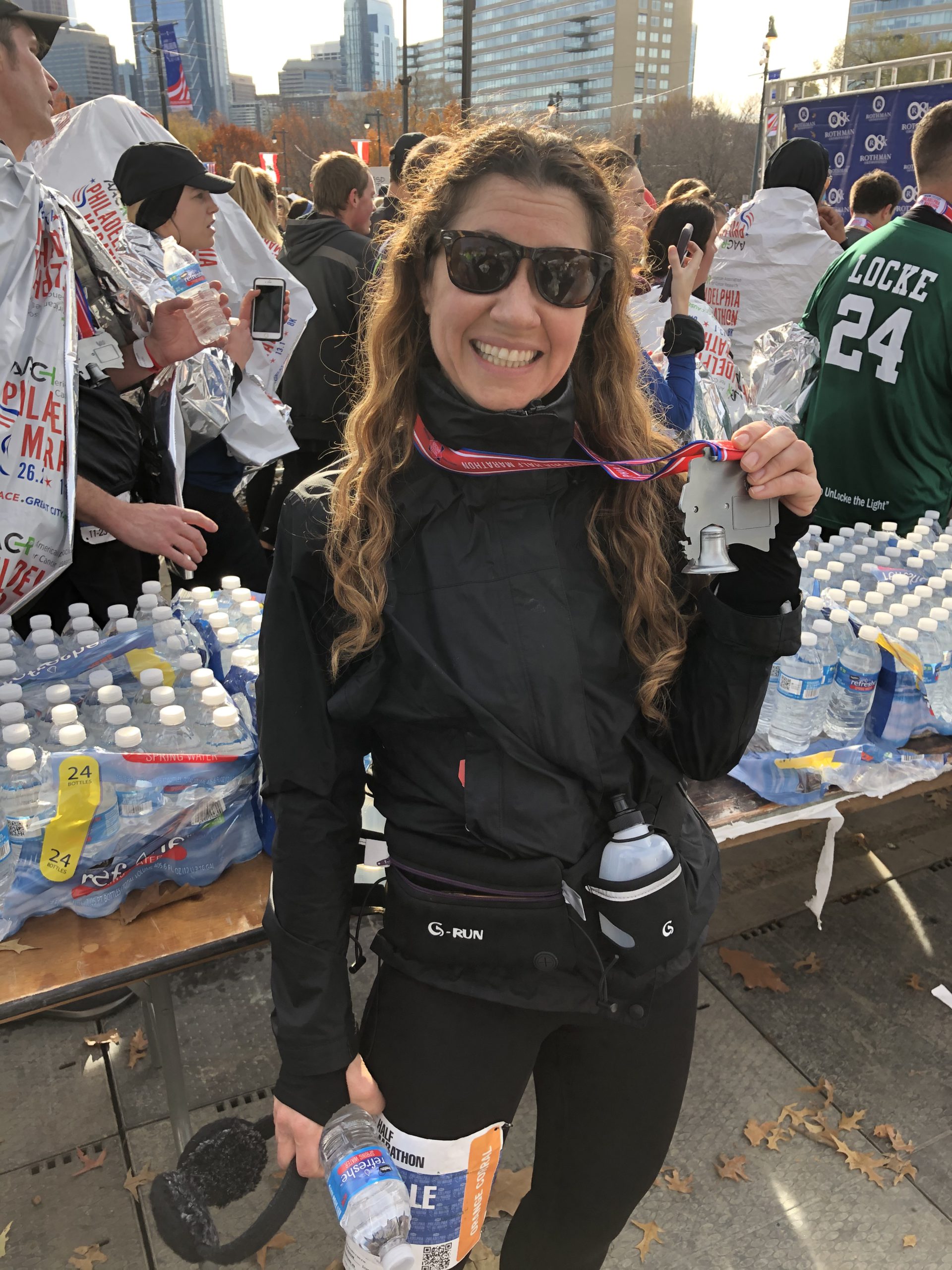 Danielle Bacon, community coordinator for Havertown, PA, completed her fourth half marathon. Danielle ran in the Philadelphia half on Saturday, November 23rd. However, Danielle was not always a runner. She started running around age 41.
One of her close friends got her involved in the Organ Donor walk. It was a three mile walk and children lined the finish line in shirts thanking their organ donors. This touched Danielle's heart. She knows what the children and families must have gone through. She thought "If they can go through what they went through, I can run".
So, her running journey began. Danielle found running as an outlet through hard times in her life. The more she ran, the more she found happiness within running. She admits she did not understand what running could do for the human spirit at first. But once she started, she understood what an amazing tool it was.  
"I get the same happy feeling – it is a bubble out of me smile," says Danielle. "I run because I can run". 
She found Healthy Kids Running Series only two years ago. Even though she wishes she found it sooner, she is so grateful to have it in her life now. She sees the children running and smiling and it reminds her why she runs. 
She wishes she knew about HKRS 10 years ago because she would have loved to have her own children involved. Now, they are too old to run but her daughter helps at each race. The HKRS community continues to grow in Havertown and it is something Danielle is proud of. 
Danielle plans to run the Marine Corps full marathon in October. The HKRS National Office will be rooting for her!