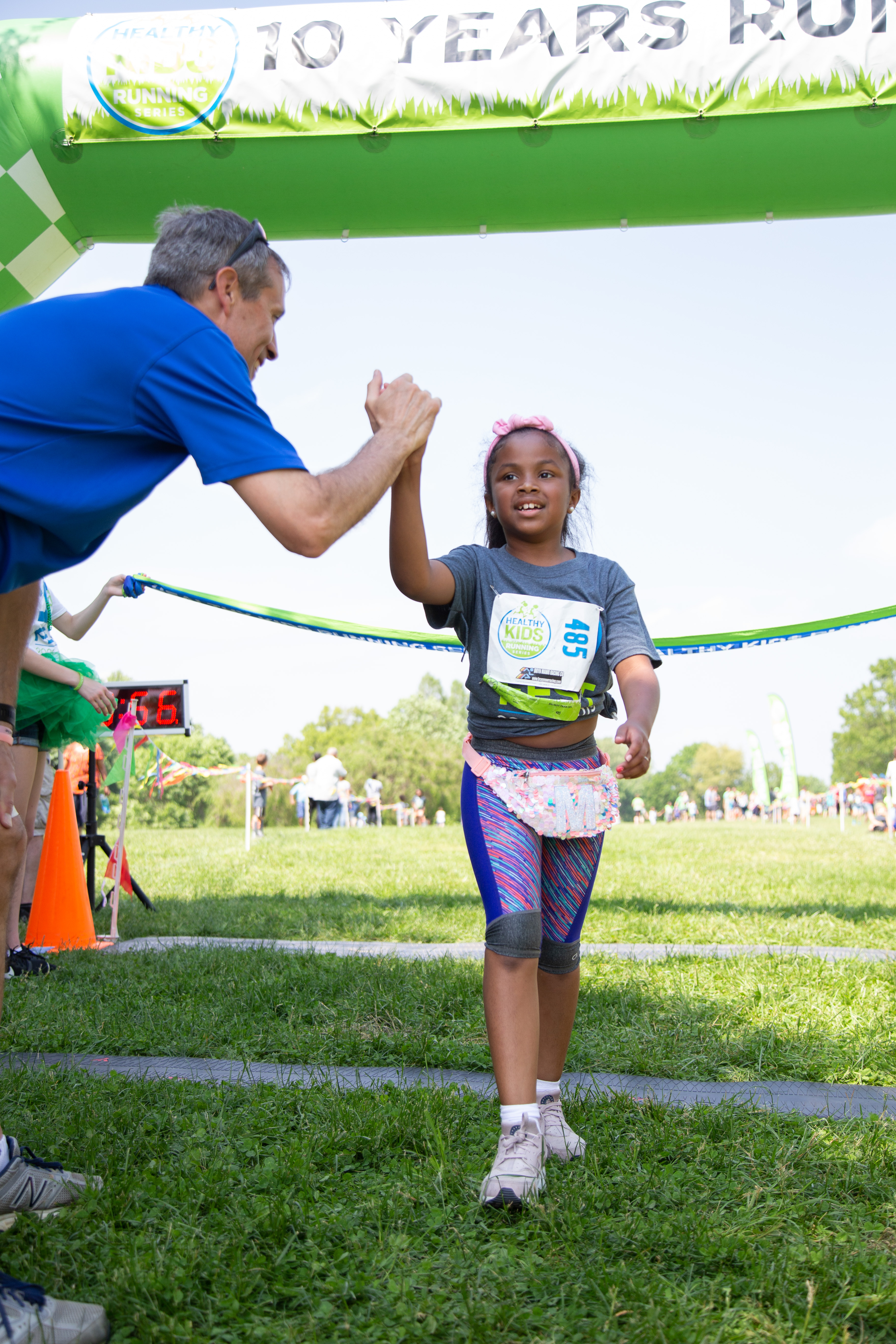 Jeff Long started Healthy Kids Running Series 10 years ago in an effort to spread his love for running and getting outside to the youth of the West Chester, PA area.  What he did not foresee is that it would turn into a movement that has spread across the country, affecting tens of thousands of kids and their families every year.  This summer, Jeff is being recognized at the highest level!
The President's Council on Sports, Fitness and Nutrition has selected Jeff to receive a 2019 President's Council on Sports, Fitness and Nutrition Community Leadership Award.
The award is given annually to individuals or organizations who improve the lives of others within their community by providing or enhancing 'opportunities to engage in sports, physical activity, fitness, or nutrition-related programs'.
This fall will kick off the 19th season of Healthy Kids Running Series!  Over 50,000 kids are set to participate in at least one HKRS event across over 250 programs nationwide in 2019.
"We are proud to recognize Jeff and the Healthy Kids Running Series for the work they have done to consistently promote opportunities for individuals to lead healthy lifestyles through their five-week running series," says Kristina Harder, acting Executive Director of the President's Council on Sports, Fitness & Nutrition.
"Because of Jeff and the Healthy Kids Running Series' meaningful efforts and impactful contributions, we are one step closer to improving the physical fitness, health, and nutrition of all Americans. Their work reaches not only more than 250 communities across North America, but also serves as a shining example to inspire and motivate others across the United States to embrace a healthier, more active lifestyle."
Jeff reflected on the impact that the program has made since its onset: "Healthy Kids Running Series is designed to combat the increasing rates of child obesity in America," said Long. "Our goal is to motivate, inspire and inform kids to be healthy and active. We are providing a fun environment to improve their self-esteem and inspire them to adopt a 'Get Up and Go' attitude. The support and growth of our Series has confirmed our value and mission."
"Our goal is to provide a fun and positive experience for every participant and see them improve over the five weeks," added Long. "This recognition is a true testament to our work and the impact we are making on the lives of so many individuals and their families."
Jeff is in good company amongst the rest of the award winners.  This year, the President's Council presented the Community Leadership Award to only 31 recipients across the country. These individuals and organizations have all made an impact by doing work in an area of the Council's mission, successfully serving the people in their communities through sports, physical activity, fitness, and nutrition-related programs. A full listing of the 2019 Community Leadership Awardees is available on fitness.gov.
Thanks for everything you do for Healthy Kids Running Series and its communties and families, Jeff!
If you have not yet, head over to our Races Page to find a Fall Series near you!!