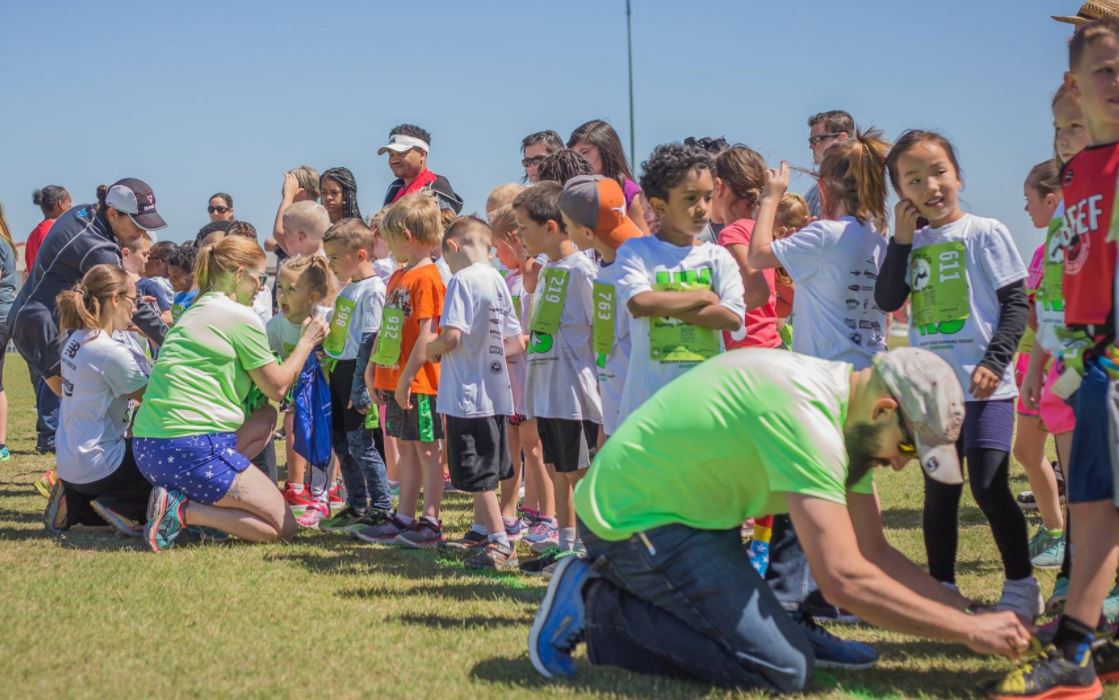 Our coordinators do an amazing job of bringing their communities together under the common goal of encouraging healthy lifestyles.
But, while wearing a variety of different hats in their day-to-day lives, they have all found their way onto the HKRS team via different paths.  Today, we wanted to highlight some of the ways that a couple of our coordinators have gotten involved and the reasons they have remained.
There are a myriad of values and feelings that our series evoke every time our participants get to run across a field or step over a finish line.  These values can be describes with words, but you really have to see it in action to get the true picture.
This is probably the best explanation for why our coordinators love our series.  They get to experience these feelings first hand, while being the core facilitators.
When asked about her favorite moments from HKRS, Tanya Taylor, our Belton, TX Coordinator, says, "I am always inspired watching the last runner cross the finish line as other runners and parents rally together with cheers, and clapping, encouraging that last runner to push through the remaining 50 yards of the race."
That feeling of inclusion is paramount to our program.  We love to celebrate the accomplishments of our fastest and most gifted runners.  There is no doubt about that.  But just as much, we love to encourage the feats of all of the other runners.  Each child has their own perspective, motivation, and circumstance, and it is worth acknowledging each one.
Melissa Bardwell, our Seminole County, FL Coordinator describes this idea in one word: "Perseverence."  She goes on to say that, "Children at this age are likely to keep trying, but as they get older, they will start to compare themselves with others, which can bring feelings of insecurity.  If your child learns to be persistent at a young age, then as he/she gets older, he/she will always have the urge to try his/her best."
Additionally, our coordinators have a fantastic perspective on what it takes to live a healthy lifestyle.  Many are long time runners, triathletes, or cyclists with years of amazing experiences.
Tanya describes her own experiences, saying, "I have participated in many running and endurance events from 5K's to full Ironman Triathlons. The sport and community of running has had a positive impact on both my physical and mental health."
She follows that up with, "HKRS gives me the opportunity to be on the other side of 'competing' and to expose young runners and parents, alike, to the benefits."
There is obvious passion beneath her motives that resonates with the kids and their families.
Becoming a community coordinator with the Healthy Kids Running Series means getting the chance to be a leader, and to positively impact the lives of people at an age when it matters most.  HKRS goes beyond the moments spent racing, eventually building a gateway to healthy and happy lives for the kids involved.
If you are interested in becoming a coordinator, head over to our Start-A-Race page to learn more.  Be sure to share this with a friend!!
Happy Running!