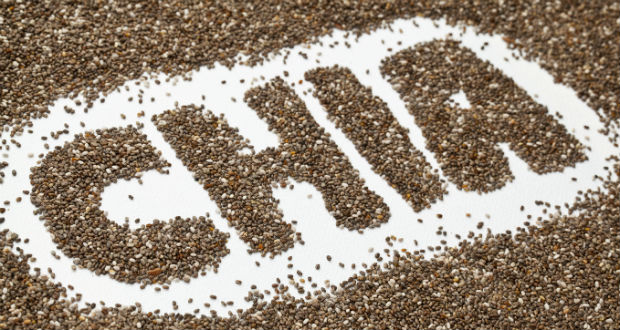 If you have been keeping an eye on healthy food trends in the last year or so, you may have noticed mention of chia seeds. But what the heck are they and why bother to add them into your diet?
Chia seeds are small black seeds that are produced in South America and were one of the staples of the Aztec and Mayan diets.  These tiny guys are loaded with nutrients like Omega-3 fatty acids, and even more than 500% more easily absorbable plant based calcium than milk. Protein is also another important component of chia seeds.  If you or your family is trying to cut back on animal protein or is vegetarian (or vegan), chia seeds can be a great source of protein with a ratio of more than 14%- a very high number for a plant based food.
So, now you get all of the benefits, but what the heck can you do with them? Try these easy Over-Night Apple Cinnamon Oats!
Ingredients:
1/2 cup – oats, dry
1/2 cup – quinoa flakes
2 tablespoon – chia seeds
2 teaspoon – cinnamon
1 1/4 cup – almond milk, unsweetened
1/2 cup – applesauce, unsweetened
1/8 cup – maple syrup, pure
Filling:
2 medium – apple
2 teaspoon – cinnamon
1/8 cup – maple syrup, pure
2 tablespoon – water
1 tablespoon – chia seeds
Directions:
Add oats, quinoa flakes, chia seeds, and cinnamon to a large bowl. Stir to combine.
Whisk together milk and applesauce (maple syrup optional here!). Stir into oat mixture and cover with plastic wrap. Refrigerate mixture overnight.
For the apple pie filling: peel and dice apples. Add apples to a small sauce pan along with the cinnamon, syrup, and water; bring to a boil.
Reduce to a simmer and cook until mixture begins to thicken, about 5 minutes. Remove from heat and stir in chia seeds. Allow the mixture to cool for 5 – 10 minutes before assembling the oats.
Layer oats and filling into cups for a parfait, or simply spoon the oats into bowls and top with filling. Enjoy!