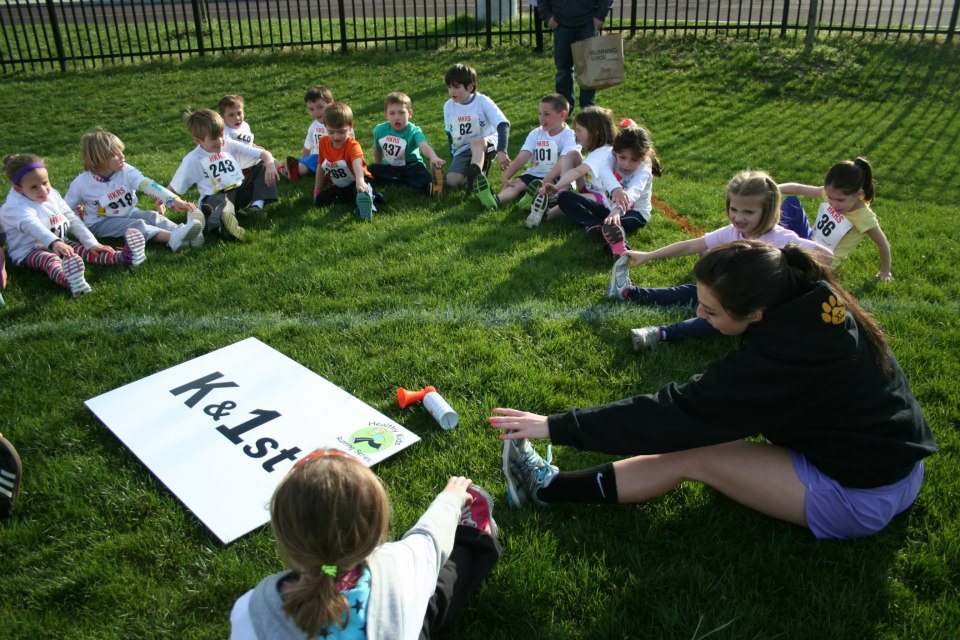 Today we're going to explore how to coach healthy habits in your family or on a team.
There are three main healthy habits that all children should be taught: Move more, drink right, and snack smart. These are three themes that we'll talk about a lot on this blog, but with a slightly different focus here. This is about how to teach these principles to young athletes to ensure they become life-long habits.
You're already off to a great start if your child runs in a Healthy Kids Running Series program. However, as the training points out, kids who play sports are just as likely to be at an unhealthy weight as those who don't play any sports!
Moving More
It turns out that athletes don't move as much as you might expect during an hour long practice. In fact, they can be inactive for as much as half of that time! The training will teach you how to avoid the 3 L's:
Long lines
Lengthy instruction
ELimination games
Long lines and lengthy instruction times can take up a lot of time before kids get into an activity. When they do get into the activity, being eliminated early means that they'll be standing around for the rest of that time. There are great examples in the training that can help you avoid these passive times!
Drinking Right
If there's only one thing to take away from the "Drinking Right" section it's this: WATER!
Juice, sports drinks, and soda all have at least 5 teaspoons of sugar. It can be hard to picture how much sugar that is when it's dissolved in a drink. For a scary visualization, go to your kitchen and measure out just how much sugar that is! On top of reinforcing the importance of water, the training has some useful information on setting a good example for your young athletes.
Snacking Smart
There isn't a whole lot more to snacking smart than avoiding oily and fatty foods that take time and energy to digest, and replacing them with fruits and vegetables. The training goes into some detail about why that's important, and for more on healthy snacking we'll be posting tips and recipes in the Healthy Kids section of our blog.
Take 10 minutes for the full training and earn your certificate today:
http://www.healthykidshub.org/sites/default/files/Coaching%20Healthy%20Habits%20-%201-11-16/story.html