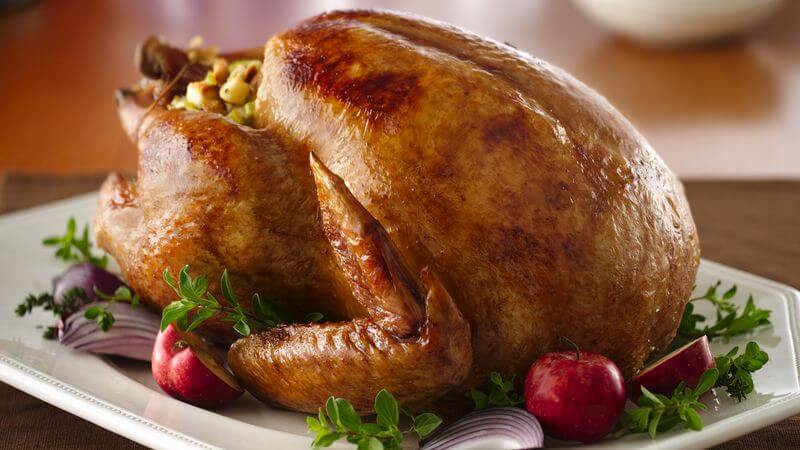 Thanksgiving is here once again! Does it seem like every year your family makes way too much food and by the time you get to Sunday you are ready to swear off turkey forever? Well, you are not alone.  Find that your trash cans are overflowing on Friday morning? Yup.  We have been there too, but this year there's a better way to more efficiently prepare your holiday feast! Here are a few tips to help your family cut back on waste!
Choose recipes that go together.  If you are using  half a bag of pecans for a pie, why not toast the other half of the bag and add them to some roasted squash or a salad? Or use the other half of the onion you used in your stuffing in a gravy.  Scope our recipes that work with one another.
Keep the shreds.  Peels of butternut squash, apples, or potatoes are a great fertilizer! If you have a small garden you can toss them right on the ground, or add to a compost pile.  Bones, leaves (think celery), and peelings also make great stock!
Make portions smaller.  Put out smaller plates or serving spoons.  This will help your guests take less, and lead to less waste- or at least it'll force them to make better dietary choices by not taking huge portions! It's a win/win!
Get clever with leftovers.  Have some extra turkey and you are tired of sandwiches? Dice it up, mix it with some eggs, greens, and cheese and make a delicious, quick, and easy frittata.  Have extra stuffing on hand? Spread it out on a baking sheet and bake until crispy.  This makes awesome croutons that you can toss on top of mashed white or sweet potatoes or a salad of greens, dried cranberries, and pecans!
Enjoy your holiday!