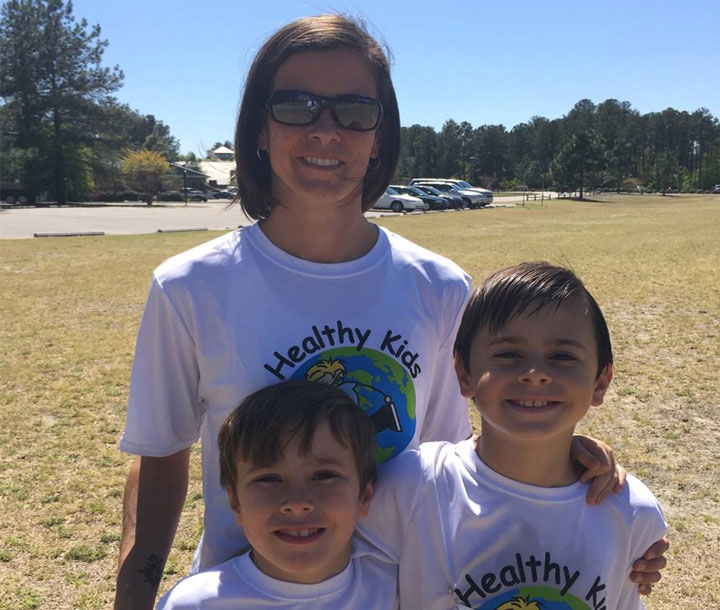 Brandy Cowell is the Community Coordinator for our record number breaking Pinehurst, NC series.  Brandy's first experience with HKRS was in New York where her sons participated in a local series together.  The boys loved having an activity that they could participate in together.  As fate would have it, Brandy's family moved to Pinehurst, and found themselves really missing the HKRS races.  Cowell recognized that their new community would be the perfect place to start a series, and the rest is HKRS history!
Brandy notes that her favorite thing about HKRS is how it brings the community together.  She loves seeing siblings, friends and classmates cheering each other on, making new friendships, and gaining confidence.  She especially loves seeing the kids help one another through the races, and even holding hands while crossing the finish line.  Brandy's main inspiration for her coordinator duties is one thing- the kids! She especially notes how great it is to see the kids showing off their medals, telling their friends and teachers about HKRS, and showing their pride of their accomplishments. 
Thank you Brandy for all you do, and we are proud to have you as part of our Healthy Kids Running Series family!