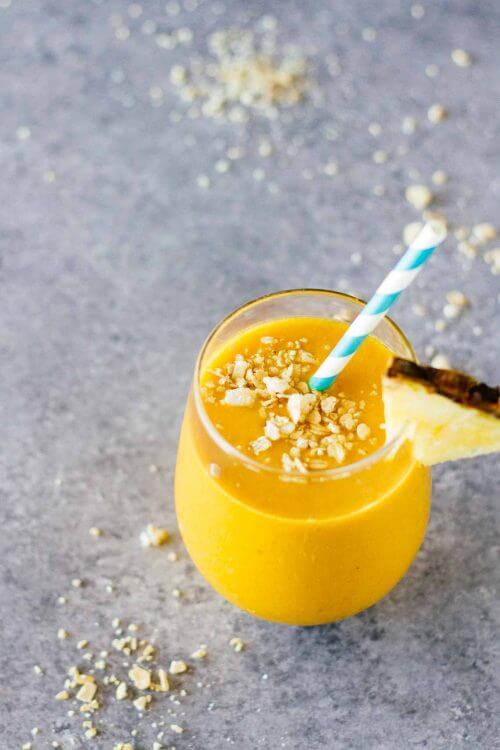 Tumeric has become a 'buzz word' on countless blogs, articles, and nutrition facebook pages, but what the heck is it? Tumeric is actually grown as a root, similar to ginger root, but typically it is found in ground form in the little spice containers in the grocery store.  With it's bright yellow color and mild flavor it can be a welcome addition to otherwise bland dishes.
Tumeric has been used for thousands of years in Eastern cultures for a variety of benefits including diabetes, liver disease, and even ring worm.  While these claims are certainly not verified by the FDA or any other medical professional agency, studies have shown that supplementing turmeric in one's diet can lead to lower incidents of upset stomach and inflammation.
To make this wonder root a little more family friendly, try it in our golden turmeric pineapple smoothie! It's an easy way to try something new!
Prep Time 5 minutes
Ingredients
1

banana

2

cups

frozen pineapple

1/4

cup

coconut milk

1

Tbsp

ground turmeric
Instructions
Blend everything together and enjoy

recipe courtesy of http://www.jaroflemons.com/golden-glow-pineapple-turmeric-smoothie/