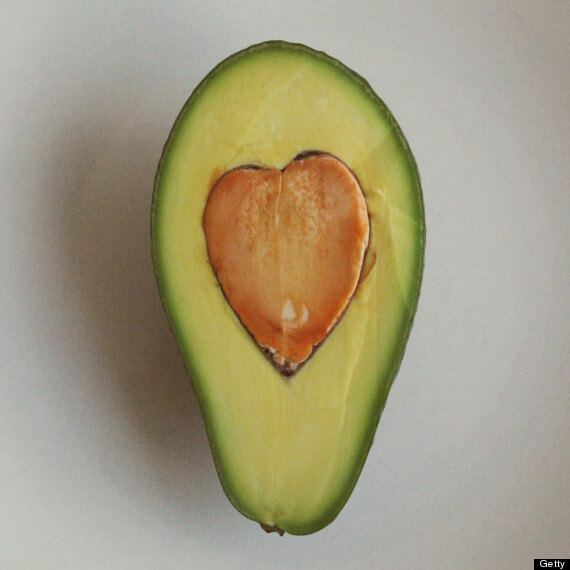 Not all fats in our diets are created equal.  The fat that comes from highly processed foods like cheese curls is significantly different from the fat that comes from sources like nuts, plants, and fruits.  One of the best sources of 'good fat' is avocado!
Studies show that this fruit removes hypertension and slows down the heart. It relaxes its vessels and keeps the heart safe. Avocado has lots of healthy fat that is easily stored in the body and can be broken down for use quickly when engaging in physical activity. Studies also suggest that avocado is great for diabetes curing, because it improves the glucose uptake in the muscles and liver, and lowers the risk of metabolic issues that damage the vessels and nerves.
Kids not crazy about this greenie? Try this easy and delicious recipe for chocolate avocado cupcakes!
1 1/2 cups all-purpose flour
1/4

teaspoon

baking soda

2

teaspoons

baking powder

3/4

cup

unsweetened Dutch-process cocoa powder

1/8

teaspoon

salt

1

tablespoon

unsalted sweet butter

at room temperature

2

tablespoons

mashed fully ripened Avocado,

mashed

2 1/2

cups

sugar

2

large eggs

3/4

teaspoon

vanilla extract

1

cup

Whole milk

Powdered sugar for garnish
Preheat oven to 350 degrees. Line a 12-cavity muffin pan with paper or foil liners, and set aside.

Sift into a bowl the flour, baking powder, baking soda, cocoa, and salt. Set aside.

In a large mixing bowl, use hand-held mixer on medium-high speed to cream together the butter, Avocado, and sugar until they are light and fluffy, 4 minutes. Add the eggs one at a time, beating well with each addition, and the vanilla. With mixer on medium speed, add the flour mixture in 3 additions alternating with the milk and ending with flour.

Spoon batter into the prepared muffin tin, filling the cups three-quarters full.

Bake for 15-17 minutes, or until a toothpick inserted into the center of a cupcake comes out clean. Unmold cupcakes and cool completely on a wire rack.

Using a melon baller, scoop out about 1 tablespoon from each cupcake, taking care to keep it in a ball. Spoon 1 tablespoon of cajeta into the cavity in each cupcake. Replace the scooped out ball to cover the filling. Place the powdered sugar in a strainer and dust the cupcakes lightly. Serve cupcakes the day they are made.