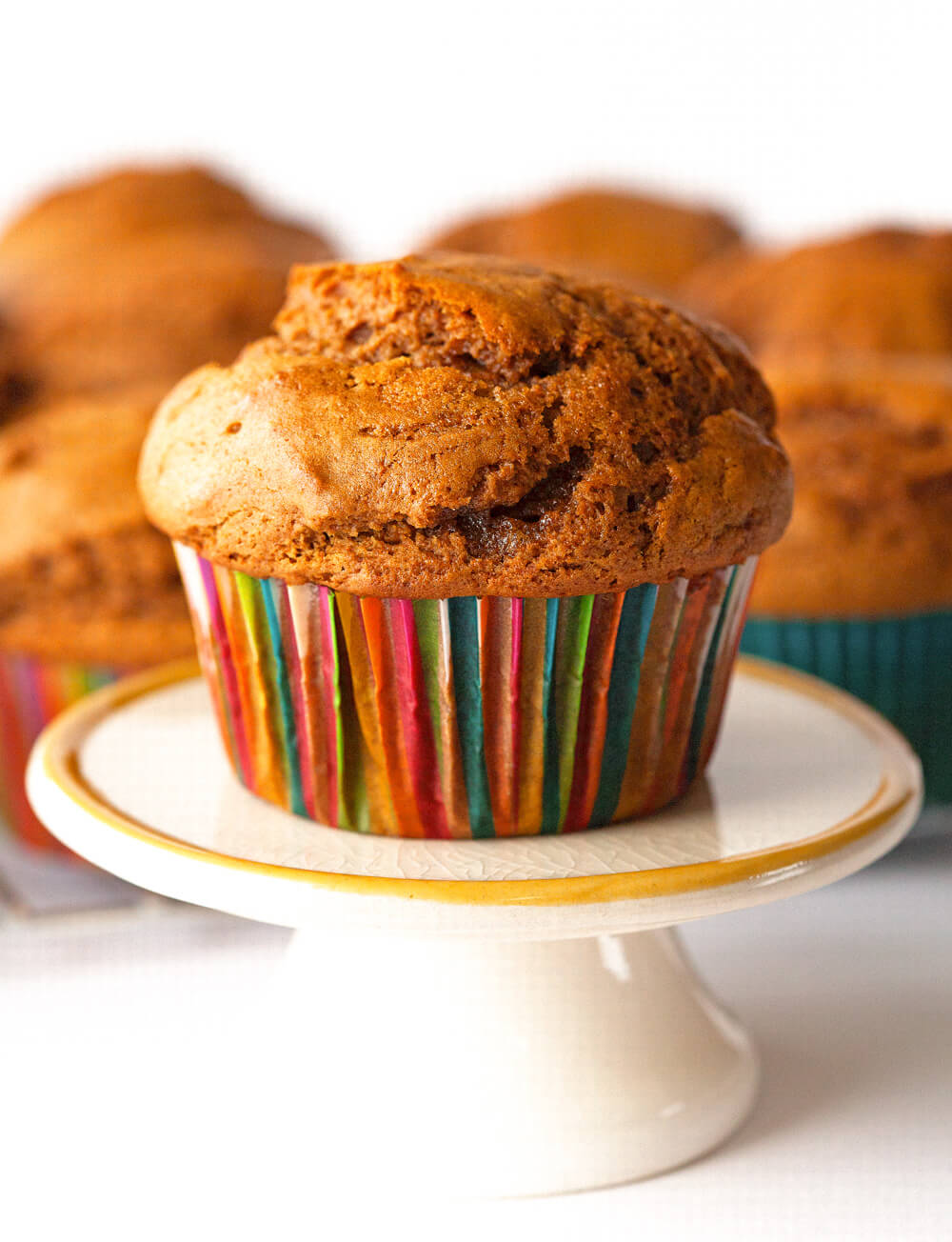 Gingerbread is one of the classic wintertime treats and instead of sugar laden cookies covered in icing, we found a great recipe to share for gingerbread in muffin form! Serve along with some seasonal fruit like grapefruit or another citrus for a super healthy holiday breakfast!
Recipe adapted from Super Healthy Kids, for more click here!
GINGERBREAD MUFFINS
Serves: 12
Serving Size = 1 muffin
Prep Time: 10 minutes
Cook Time: 15 minutes
Ingredients
3/4 cup – milk
1/4 cup – olive oil
1/4 cup – molasses
1 large – egg
1 cup – flour, whole wheat
1 cup – flour, all-purpose
1/4 cup – sugar
2 1/2 teaspoon – baking powder
2 teaspoon – ginger, ground
1 teaspoon – cinnamon
1/4 teaspoon – salt
1/4 teaspoon – cloves, ground
Directions
1. Preheat oven to 375 degrees.
2. In a small bowl combine milk, olive oil, molasses, and egg.
3. In a separate bowl, combine the flours, sugar, baking powder, and spices.
4. Slowly fold the wet ingredients into the dry, and mix just until combined.
5. Coat muffin pan with nonstick cooking spray; add the batter. Bake for 15-20 minutes, or until a toothpick inserted in the center comes out clean. Cool for 10 minutes before serving.