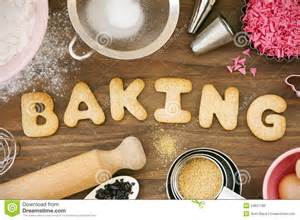 Holidays are the time for baking! In our family we don't always have desserts or sweets laying around, but at the holidays we bake tons and tons of cookies and pastries for various office and school parties and to give as gifts.  One way we stick with our traditions while still keeping our family healthy is to make a few little substitutions to the baked goods that we inevitably keep around for holiday guests.
Butter- Substitute half of the butter with unsweetened apple sauce, for greasing pans, substitute cooking spray like Pam.
Cream Cheese- Substitute lower fat cream cheese (not fat free) in equal amounts
Eggs- Substitute each whole egg with 2 egg whites, or 1 whole mashed banana equals 2 eggs, or 1 TBSP ground flax seeds +2 TBSP water (allow this to set up for a few minutes)
Sour Cream- Substitute equal amounts of plain Greek yogurt
White, All Purpose flour- exchange equal amounts of wheat flour
Chocolate- substitute half of the chocolate chips with dried fruit for awesome creations like dark chocolate and dried cherries, or white chocolate and dried cranberries
Other tips that we have adopted from online nutritionists are adding fruit to desserts.  Cut half of your normal size slice of chocolate cake and throw on a side of orange segments, or better yet, eliminate the cake altogether and try dipping pieces of citrus or dried fruit into melted chocolate.  Sometimes just a little bit of sweet can go a long way.
Also, keep in mind that portion sizes can still get the better of you.  Make a conscious effort to mindfully eat- not just shoving in a few cookies or candies as a snack between meals.  Sit and enjoy your special treats with the special people in your life, not just while shuffling from one event to the next.
And lastly, enjoy your holidays! No matter what holiday your family celebrates, it certainly is the most wonderful time of year!