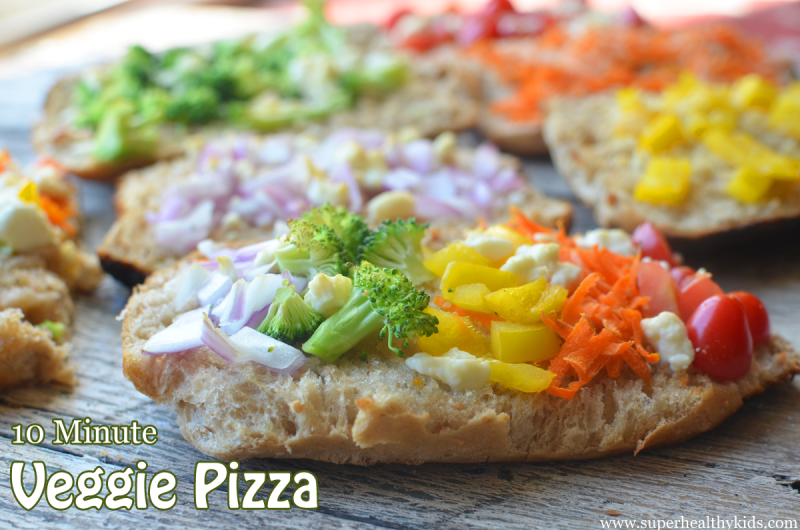 Who doesn't love a good piece of pizza? Well, now you can feel even better about giving it to your kids by swapping out high fat ingredients like pepperoni and sausage with a rainbow of fresh veggies.  This recipe is not only super fast and easy, but it looks at least as great as it tastes!
Ingredients:
1 block low fat plain cream cheese, softened
1/2 packet powdered ranch dressing
pinch of dried dill
4 English Muffins, split and lightly toasted
Variety of diced veggies (baby carrots, sweet peppers, broccoli, cauliflower, etc.)
finely shredded cheese
Mix together softened cream cheese (we leave it out at room temp for about 20 minutes), powdered ranch, and dried dill.  Spread on top of the 8 English Muffin halves.  Top with diced veggies, and sprinkle the tops with finely shredded cheese.
Enjoy!