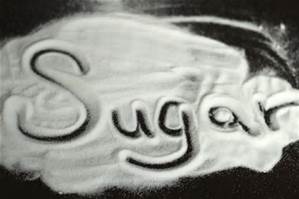 So Halloween is (finally) over, and hopefully you are coming out of your sugar coma.  Despite limiting sugar in your diet, you still might have major cravings for up to a week! Here are a few tips to kick the sugar habit for good…or at least until the holidays!
Commit to clean eating! Cleaning up your diet, even if it's for a week, can help to eliminate or at least reduce sugar cravings.  To help keep your commitment, highlight each day of your non-sugar days goal on your family or desk calendar.  By physically seeing the goal, it will make it easier to stick to it!
Drink water.  Flushing your system with good (non-sugar based) hydration will help to keep you full and limit cravings.
Meal prep is key! Outline your weekly dinners on your family calendar.  Cook in bulk on the weekends so that lunches are planned and ready to go.  Individually package items like pretzels, trail mix, or veggies and dip so that you are more temped to grab and go, rather than purchasing less-than-healthy snacks.
Boost your will-power with sleep! A solid 6-8 hours is best for adults and 8-10 hours of sleep is necessary for kids to perform their best.  By achieving these sleep goals, you will wake up feeling more rested, alert, and ready to start the day.  You will also be less inclined to reach for a sugary coffee drink or soda for an extra afternoon kick.