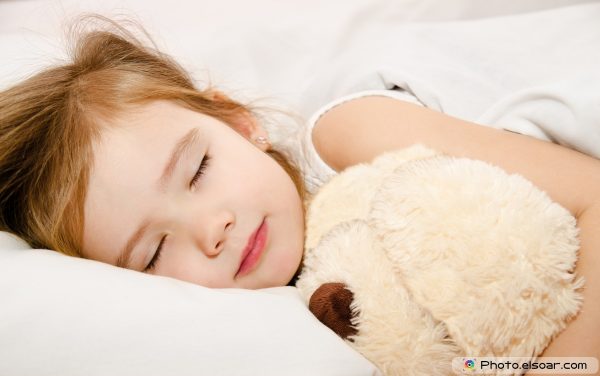 With summer just around the corner, schedules are changing constantly, and you may find allowing your children a little more leeway with their schedules.  Late nights catching fireflies are lasting memories, but it is still important for kids to get enough sleep to help power them through the day and avoid the dreaded summer colds.
Pre-k kids (age 3-5) are now transitioning out of the afternoon nap (a parent's favorite time of the day!), and should be getting between 10 and 12 hours of sleep at night.  In a perfect world, they would be getting closer to 14 hours between naps and nighttime, but let's face the facts, there's swimming, rolling in grass, and playgrounds to be conquered.
Young school age kids (6-10) should shoot for about 10-12 hours at night as well.  While your almost-tween might fight you on this, it's always best to keep a close to normal schedule.  Bedtimes between 7:30 and 9:00 are optimal for kids in this age category to ensure that they are actually sleeping while it's dark and getting the best quality rest.
Tweens and young teens need a little less sleep, around 8-10 hours, and should also keep a consistent sleep schedule see it here .  It might be a pain to wake your kiddo up at 7:00 am during the summer, but it will pay dividends in the fall when trying to get them ready for back-to-school.
One tip from WebMD.com is to make sure your child is taking time during the evening to calm down.  Don't rush them out of the bath, toss them in bed, close the door and expect that all will go as planned.  While it's awesome when it does, it's just highly unlikely that this will be a best practice.  Another suggestion is to limit screen time before bed.  Turn off devices about a half hour before your nightly routine start.  Don't allow your child to have computers, laptops, tablets, or tvs in their room.  It is a recipe for disaster.  Lastly, encourage your children to be part of the routine.  Give them appropriate autonomy for their age.  Allow school age kids to dress themselves, and choose a book to read in their bed while winding down.  Let toddlers arrange their stuffed animals and toys.  Make your kids as comfortable as possible and proceed with your routine as normal.
Best of luck and sweet dreams!