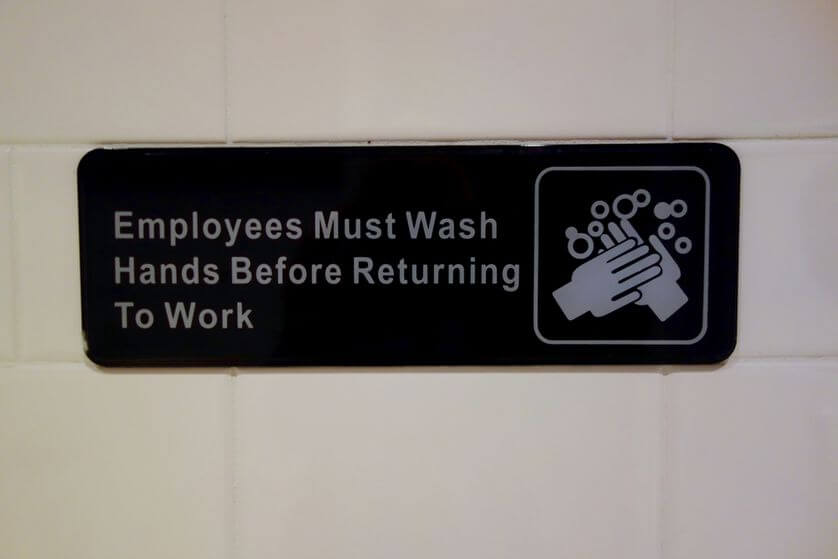 The holidays always seem to be the time of year when everyone gets sick.  Families are stuck indoors due to declining temperatures, stress of the big days is getting to everyone, and you might be traveling or hitting the malls which can be a hot bed for germs.  Remember how you were always told to wash you hands for the amount of time it takes to sing "Happy Birthday"? Well, the Center for Disease Control has some new tips to help keep you healthy through the holidays!
Wet your hands with clean, running water (warm or cold), turn off the tap and apply soap.
Lather your hands by rubbing them together with the soap. Be sure to lather the backs of your hands, between your fingers and under your nails.
Scrub your hands for at least 20 seconds.
Rinse your hands well under clean, running water.
Dry your hands using a clean towel or air dry them.
Don't stop at just the wash! Drying is an essential part of keeping hands healthy.  Skip drying them on your shirt and make sure that you are using a towel, air dryer, or disposable towel.  The CDC recommends that using a disposable towel is the best method when drying hands, but any method is better than the old 'wipe your hands on your jeans' method.  If concerned about spreading illness when one family member is already sick, offer paper towels rather than cotton towels in your home's restroom and kitchen.  It may be a bit less economical and environmentally friendly for the moment, but once the germs have left your home, you can go back to your family's preferred method of hand washing.
Stay happy and healthy this holiday season!