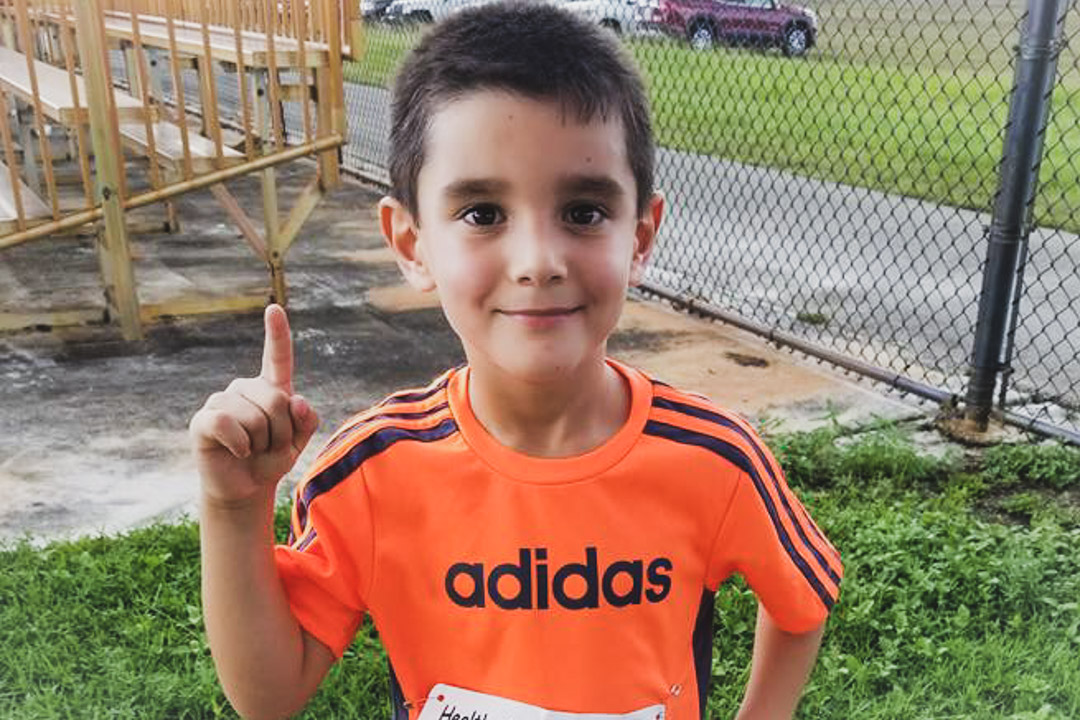 Healthy Kids Running Series is all about having fun with the entire family.  This could not be more true for this week's spotlight, Lucas, and his family.
Check out Lucas (in the Orange) competing against all of his friends at the Miami Series last year:

The entire family has been long time participants in the fantastic Miami, FL Series coordinated by Nathalie Vasquez.  When asked about some of the special kids in her series that come to mind, she immediately thought of Lucas, "He's been with us since day 1 and always has a smile on his face [before], during and [after] that finish line! Always great to see him and his family on the course!."
For Lucas, this will be his 4th year in a row competing in the Miami races.  He started with the 50 yard dash, but has since graduated to the 75 yard distance, picking up some trophies along the way.
Earning a trophy for his efforts is obviously one of Lucas's favorite memories from the program, but when asked why he loves Healthy Kids, he immediately says, "I love running there, especially with all of my friends and my new friends."  HKRS fosters an environment where kids can make great friends together, even though they are competing for the same trophy.
The races are about the family atmosphere, and Lucas' parents and grandparents show up to every race to join in this atmosphere.  They invite different family friends every year, and they have helped Miami Series' community to grow from the onset.
Lucas's family has helped him to build a healthy and happy life from the get go, and he understands that healthy means eating well and getting outside to get active and have fun.  He likes to talk about eating his favorite foods of beans and smoothies so that he can grow strong and be a football player when he grows up.
Thanks so much for sharing your story with the entire HKRS Family!!  We hope you have another great series this Spring.  The family's second boy, Mateo, will be joining in on the races for the first time this year!
Good luck, Lucas and Mateo!!