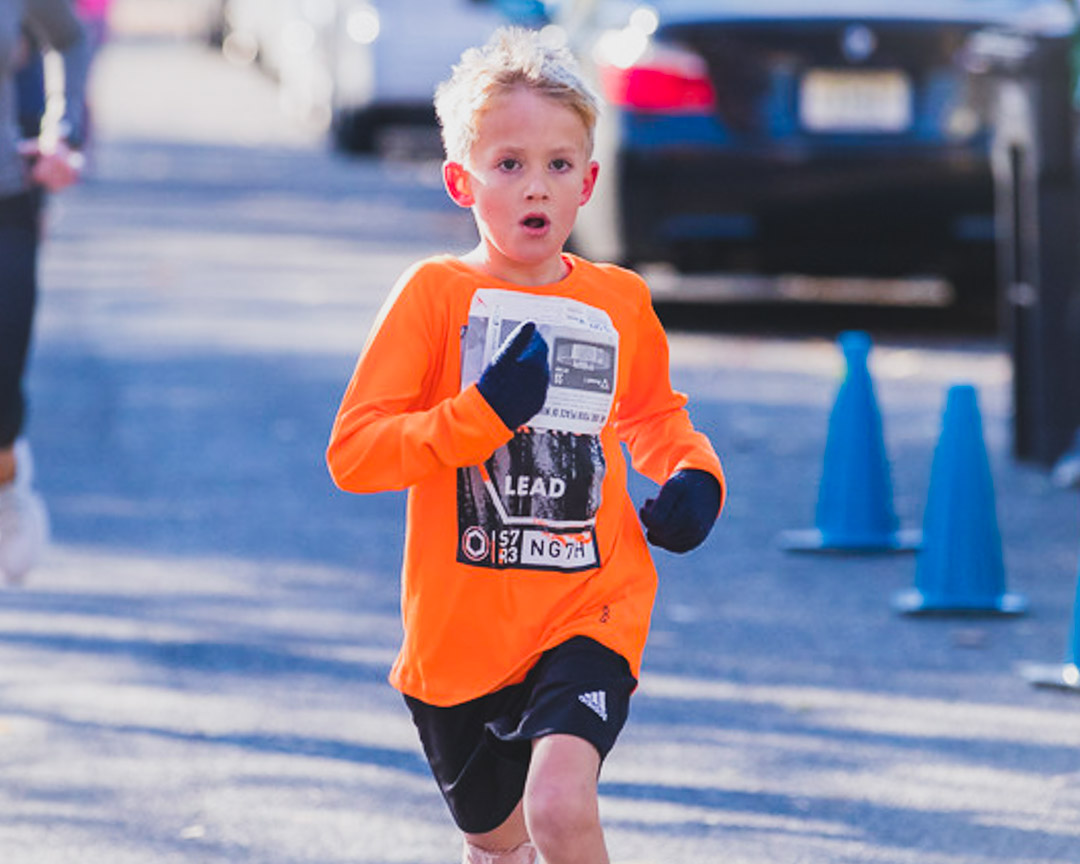 This week, our spotlight is shining on Trevor, a 1/2 Miler who first began competing in the Mullica Hill Series at the 50 Yard Dash distance.
Trevor's Mother, Dana, describes him as somewhat of an 'Energizer Bunny,' always on the go. If it were possible for Trevor to be outside for every waking moment, he might just do it!
This is precisely the reason why he loves HKRS so much: he gets to do what he loves alongside his friends!  He has even recruited his younger brother, Ethan, to join the races.
Trevor also enjoys playing basketball, baseball, swimming, and soccer.  And at school, he is a math whiz!
But, as if all of that action was not enough, when Trevor's dad, Dan, began competing in Adventure Races a couple of years ago, Trevor insisted on joining in on the fun.
Adventure races can span anywhere from a couple of hours to several days, with participants involved in a variety of events from orienteering, hiking, river crossing, mountain biking, and even rock climbing!
Dan and Trevor did a 5-hour, on-foot Adventure Race in Delaware last Fall through Rootstock Racing.  They both love the action and cannot wait to do some more together.  Check out USARA.com for more information on the awesome world of Adventure Racing!
Trevor and his family are another shining example of our amazing HKRS Community.  Thanks for sharing your story!  Run fast this Spring, Trevor and Ethan!!