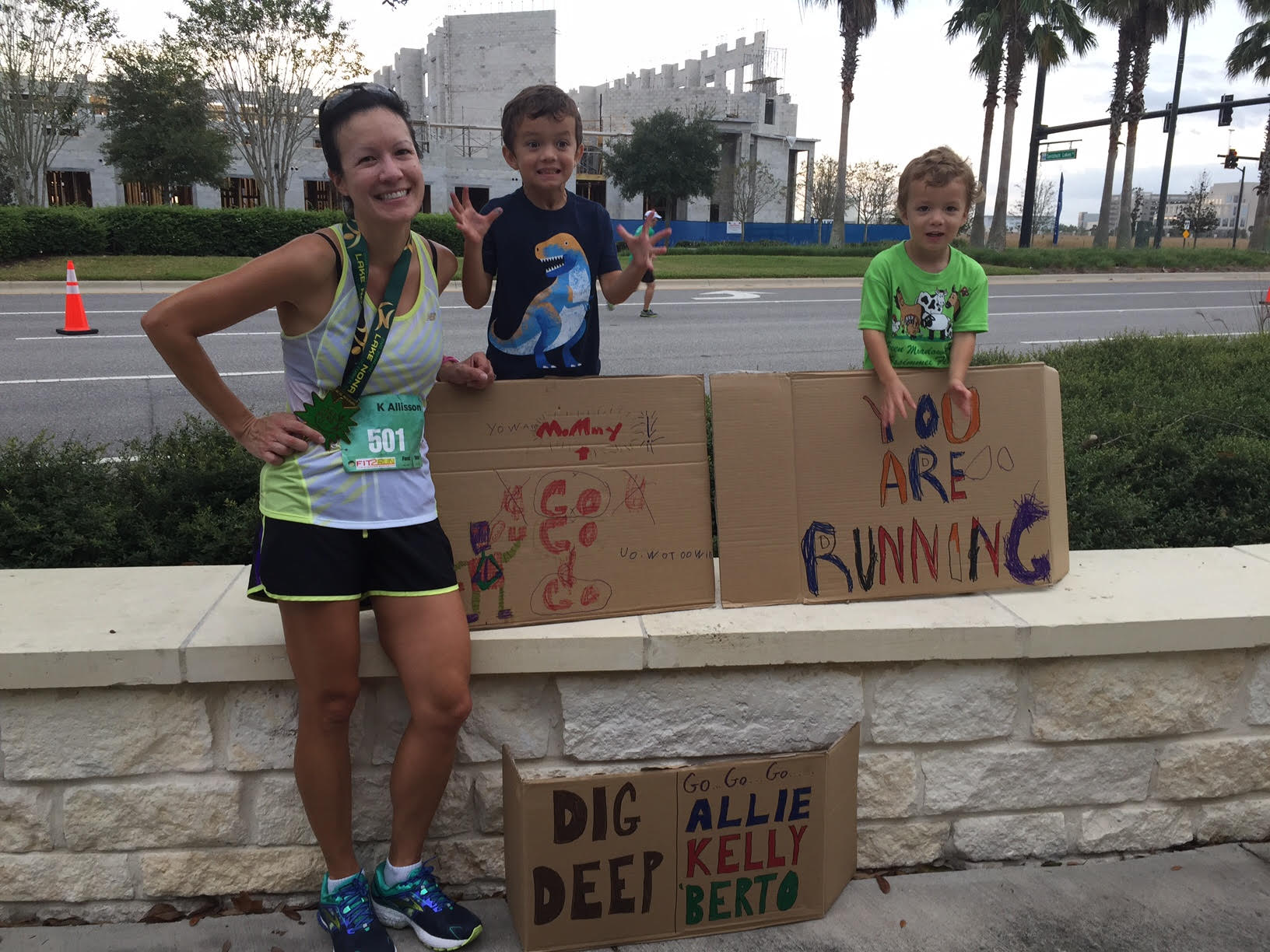 Today's community coordinator profile gives great insight into what goes into the amazing series in Lake Nona, Florida!
1) "Who are you?" What is your background with your family, community involvement, running?
I am a mother of two boys, 3 and 6 and have been an active runner for about 20 years. My husband ran cross country at the collegiate level and running was our "hobby" that we did together for many years before having our children. I have run eight marathons and a countless number of half marathons – many of them with my boys cheering on the sidelines. Professionally, I am an executive for the American Heart Association. I see first hand the impact childhood obesity has on our youth in America. It is important to me to educate children on the importance of making healthy food choices and being active.
2) Why did you become a Community Coordinator? What drew you to start a Healthy Kids Running Series?
My friend told me about what a positive experience her child had with the Healthy Kids Running Series. Having moved recently to a new community that has a focus on health and wellness and knowing how passionate I am about running, she thought it might be something I would be interested in starting.
3) How have you been impacted by starting a Series?!
Starting a series has been incredibly rewarding. It has been more work than I originally anticipated, but I have enjoyed every minute of it. We projected originally 50 kids for our inaugural fall 2015 series and were thrilled to have over 175 kids participate. The proceeds we receive are donated to the Central Florida Children's home, which is a home for children who's parents cannot take care of them due to circumstances in the parent's lives. There are 19 children living at the home and they all participated in the series and had a wonderful time. A couple of the children from the home won trophies in their age category. Recently we visited the home and the kids are already talking about the Spring 2016 and how excited they are to run again with us. It is has been such a fulfilling experience and I can't wait to see what memorable moments our second series brings us!
---
For more information about the Lake Nona series or how to support the Central Florida Children's Home, Allisson can be reached at hkrs.lakenona@gmail.com