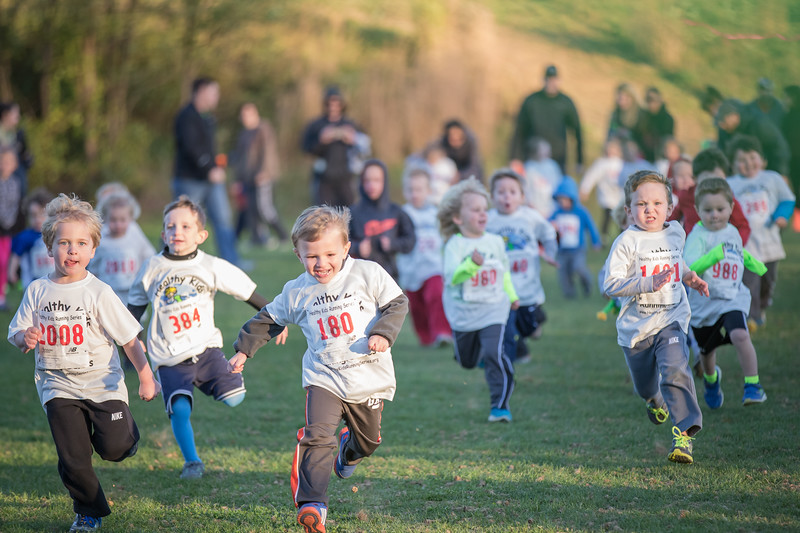 Welcome to the brand new Healthy Kids Running Series Blog! Healthy Kids Running Series started with the purpose of combating childhood obesity through an introduction to running to motivate kids to live a healthy and active lifestyle.  In addition, a large part of our effort involves education. For five weeks every spring and fall, your children will "Get Up and Go" in our program but while they're off the course, this blog will fill in the gaps delivering running, healthy living and family related content.
There are four umbrella categories, which we've identified as most important to the mission of HKRS. The first category is our story (and yours). Under "Healthy Kids Stories" you'll find profiles of our coordinators and our racers, along with answers to our most frequently asked questions. The "Running" category will compile information on different aspects of running including training, stretching, and competing for both kids and adults alike. "Kids Health" will house articles that touch on nutrition and wellness, recipes for healthy eating and information on childhood obesity. Our fourth category is "Healthy Families." Here you will find information on parenting, child psychology and behavior. We'll also share parenting stories from our community coordinators and participants' parents.
As part of the blog launch, we've posted one article under each category. Take a look, leave a comment, and let us know what you think!