If the dad in your life loves a good deal, just wait until they take a trip to Lidl, a proud partner of the Healthy Kids Running Series! Lidl sells high-quality groceries at super low prices. When we say super low, we mean super low.
P.S.–there's still time to snag an out-of-this-world Father's Day gift at Lidl too. Talk about a successful grocery run!
Print out this Father's Day card and let the kids go crazy with drawing, decorating and writing (with a little supervision if necessary).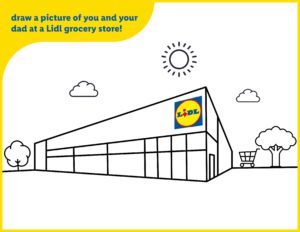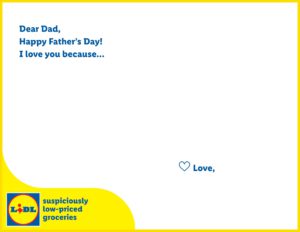 Click here to download and print!