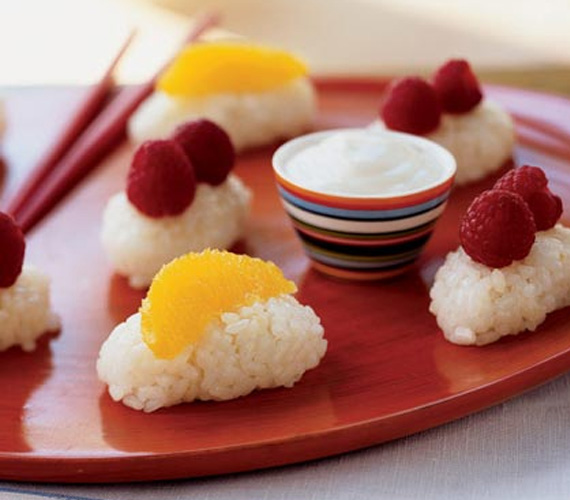 Photo from kidscrave.com
Sushi is a Japanese dish consisting of small balls or rolls of vinegar-flavored cold cooked rice served with a garnish of raw fish, vegetables, or egg.
That can sound scary to some children, so we found some unique recipes that showcase sushi in a unique way– that the kids will love! Sushi is a delicious and nutritious way to introduce fish and new fruits and vegetables to your children.
Check out some of the tasty, healthy and fun sushi rolls below.
Coconut Frushi
Kidscrave.com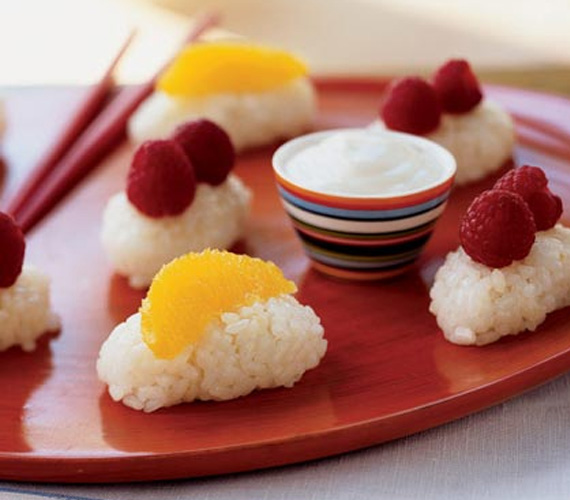 Whether you call it Frushi, or fruit sushi, just call me over when you make them! Using rice, coconut milk, fresh oranges, and raspberries, this looks like the real thing and is just as healthy. (Recipe)
Mini Veggie Sushi
kidscrave.com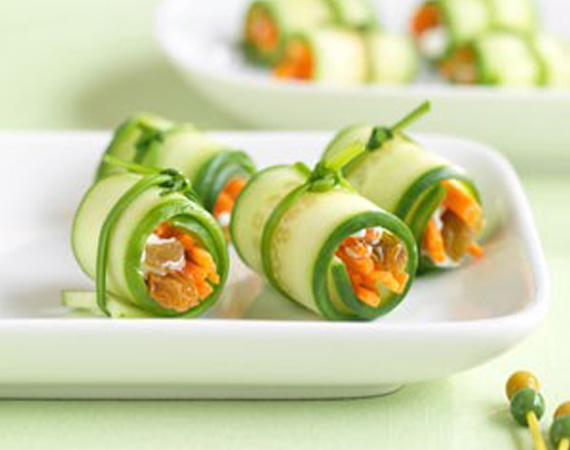 Well aren't you pretty, veggie sushi! Cucumber, carrot, cream cheese, and raisins make one good looking–and good for you– sushi-inspired snack. (Recipe)
Creamy Vegetable Roll ++ Tuna
Image: Shutterstock from momjunction.com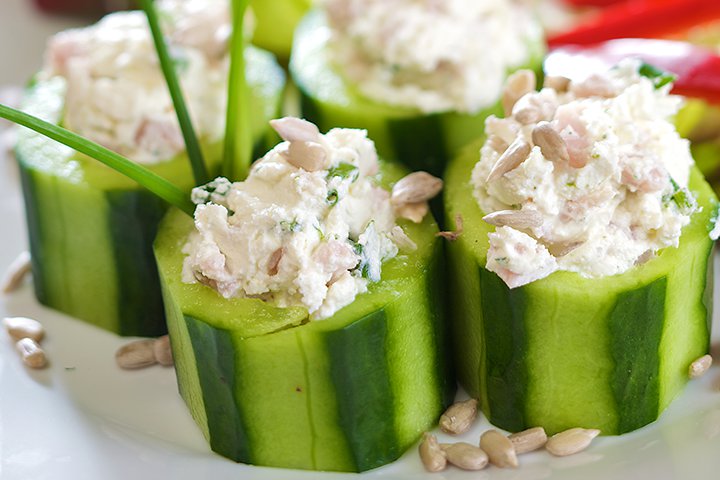 This vegetable roll is a new way to incorporate fish- like tuna into your child's diet. This recipe includes vegetables like English cucumbers, carrots and peas with a creamy blend of cream cheese mixed with raisins  The recipe does not include fish but we recommend adding tuna fish.  (Recipe)
Be creative and get the whole family involved when making sushi!
For more recipes check out kidscrave or momjunction