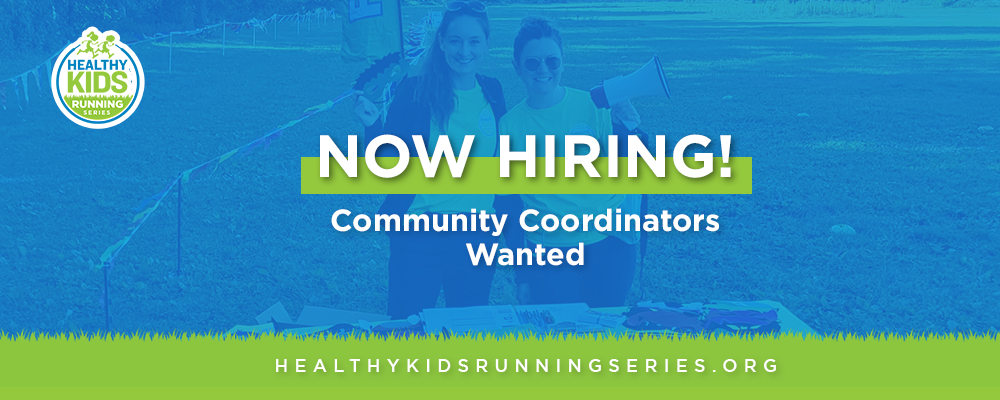 HKRS Wants You To Coordinate A Race! 
HKRS has races needing a Community Coordinator for Fall 2023, so our healthy kids don't miss out on the #GetUpAndGo fun! 
Without a new Coordinator, the kids in these towns cannot run with HKRS this fall. We don't want that to happen, and we need your help! Apply here today and share with your networks so we can get a new Coordinator onboarded for fall. 
Taking over an existing Series from a previous Coordinator is a great way to get involved with HKRS. The Series already has a list of participants, possible sponsors, supplies, and an established location/ facility. The new Coordinator would have a big jump start on the Series compared to starting a new race from scratch. 
Staff at the HKRS National Office help every step of the way with checklists and timelines and plenty of resources. 
The following towns have an urgent need for a Community Coordinator as they raced this spring and may not be able to race this fall without a new coordinator:
Colorado

Aurora, CO

Delaware

Dover, DE

Georgia

Woodstock, GA

Illinois

Carterville, IL
Morgan County, IL

Minnesota

Plymouth, MN

New Jersey

Camden, NJ
Haddonfield/Cherry Hill, NJ
Marlton, NJ
Vernon, NJ

New York

Huntington, NY

Pennsylvania

Aston, PA
Concord Township, PA
Indiana, PA
Marple Newtown, PA
Northern Dauphin, PA
State College, PA

Wisconsin

Oconomowoc, WI
---
The full list of towns without a Community Coordinator can be found here.
---