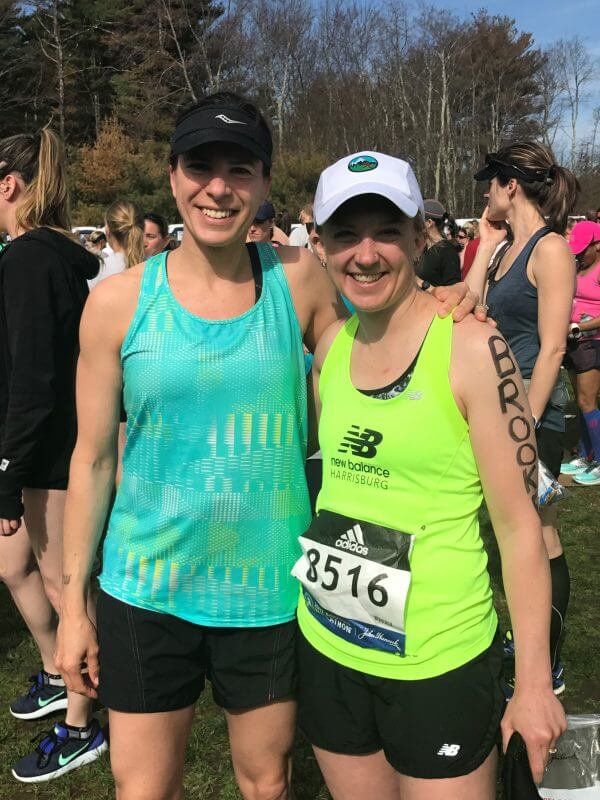 Monday, April 17 was a very special day for 3 of our HKRS family members- Boston Marathon Day!
Brooke Magni (Lancaster, PA), Manager at the National Office, Lindsay Vogt, Deephaven, MN Coordinator, and Luke Krebs, Wayne, PA Coordinator, all completed the 121st Boston Marathon.  This 26.2 mile race winds through the streets of Hopkinton through the Western areas of the city, and ends just before the famed Boston Common on Boylston Street.  This year, over 35,000 runners took to the streets in balmy 70-plus degree weather.
What makes Boston so special? The Boston marathon is considered one of the top marathons in the world, and earns its prestige from its strict qualifying standards.  Only about 10% of all of the marathoners can say that they are able to meet or exceed these challenging qualifying standards.  The second way to stamp your ticket is to meet or exceed donation requirements in the marathon's charity programs. Since the inception of the charity concept in 1994, the runners of the Boston Marathon alone have raised over $90 million.
Despite where you line up on race day, it is easy to see what makes Boston so special.  Race medals are always a nice bonus, but a community of runners pushing one another along, picking each other up, fans with signs, and kids handing out orange slices on the side road are what Boston is all about.  Boston is truly the epitome of everything that is wonderful about running races and a 26.2 accomplishment that every runner will remember forever.
#BostonStrong