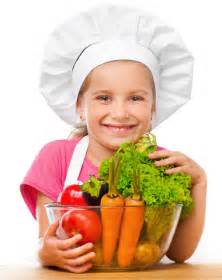 As parents we are always stretched thin. Between practices, school, projects, and work it can just seem like there's never enough time during the day to create healthy meals on a budget.  Of course we would all love to meal plan fresh and healthy entrees for low costs, but with so much advice out there it can be difficult to navigate.  Here are some tips to help you get your healthy meal planning accomplished on the cheap!
Embrace the bulk.  The bulk foods section in may grocery stores will have dry good staples like oats, rice, and dried fruit far cheaper than even many store brands.  While you won't get the fancy package, you will be able to reduce your carbon footprint via the provided bags or in many cases you can bring your own containers.
Stock up on the produce and skip the salad bar.  Salad bars may seem like a healthy and quick choice, but after the dressings, toppings, and deli salads, they can be a calorie nightmare and they certainly aren't cheap! Instead, grab some romaine, carrots, and other whole veggies.  Cut them up throughout the week for fresh and fit salads. Veggies should stay fresh for most of the week if kept in the crisper drawer, and wrapped in plastic or with a damp paper towel.
Head to the deep freeze.  Frozen veggies and fruits are a great alternative to fresh- they are picked at the peak of freshness and flash frozen to retain nutrients, color and taste.  You can also make your own! Blanch fresh veggies in boiling water for a few minutes, drain, and freeze on a cookie sheet, then put into freezer bags when solid (a few hours).  Fruit can be simply peeled (if desired), sliced and frozen on a cookie sheet and placed n freezer bags.
Try a meatless Monday.  'Meatless' doesn't necessarily mean salad.  Try a pasta primavera variation- this is a great way to use up veggie scraps at the end of the week! Saute chopped veggies until semi-soft.  Add 1 16 oz. jar of your favorite pasta sauce (experiment here! You can use a tomato base, pesto, or cream sauce)  and spoon it over hot cooked whole wheat pasta.  Super easy, cheap, and healthy meal!