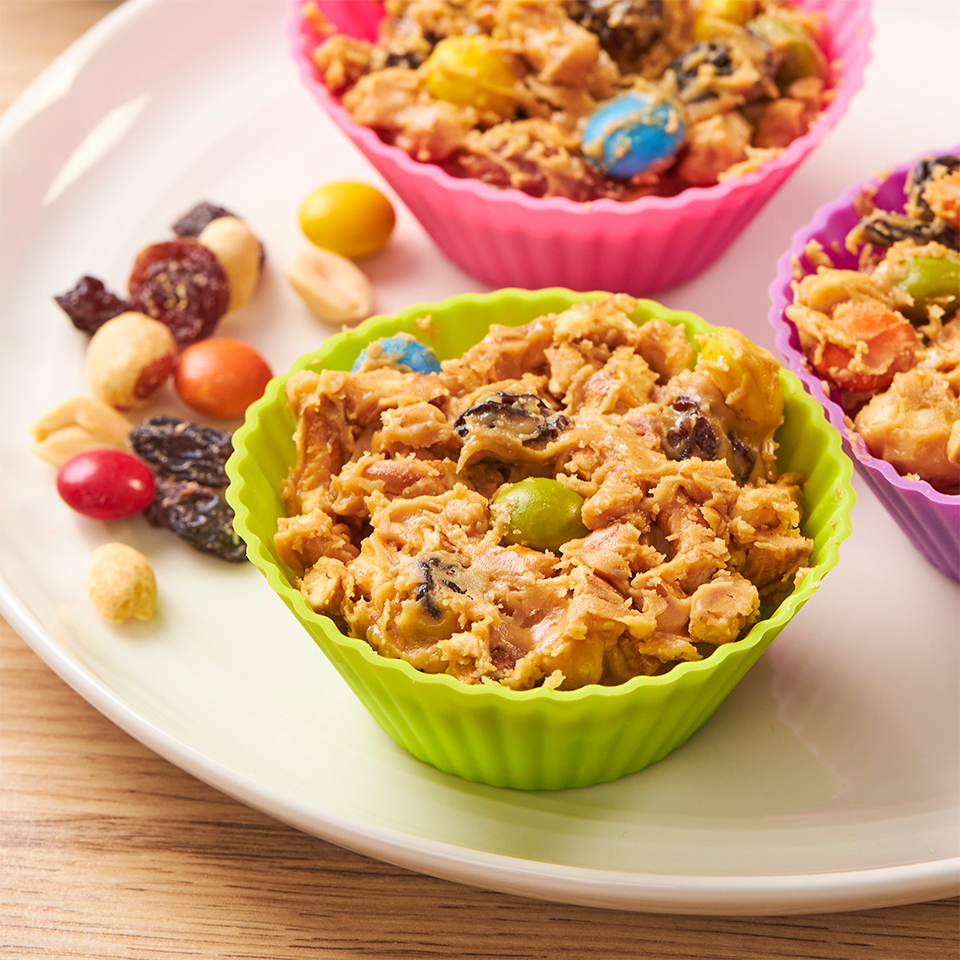 Deep breaths… School is just around the corner. No matter how many first days you prep for, it's always an exciting and nerve-wracking time. But, this year, you've got filling backpacks and lunchboxes covered, courtesy of the low-priced groceries and school supplies from Lidl. Thanks to Lidl, a proud partner of the Healthy Kids Running Series, your kids can rule the school without wreaking havoc on your budget.
Between remembering to pick up everyone in the carpool and the mysterious missing shoe (have you checked between the couch cushions?), making a satisfying snack is one thing that doesn't need to take up your time as a parent. Prepare a batch of these easy, breezy trail mix cups right before the first week of school—it takes just 15 minutes and is a great family activity! The kids can take turns measuring, pouring and mixing ingredients, as well as filling muffin cups.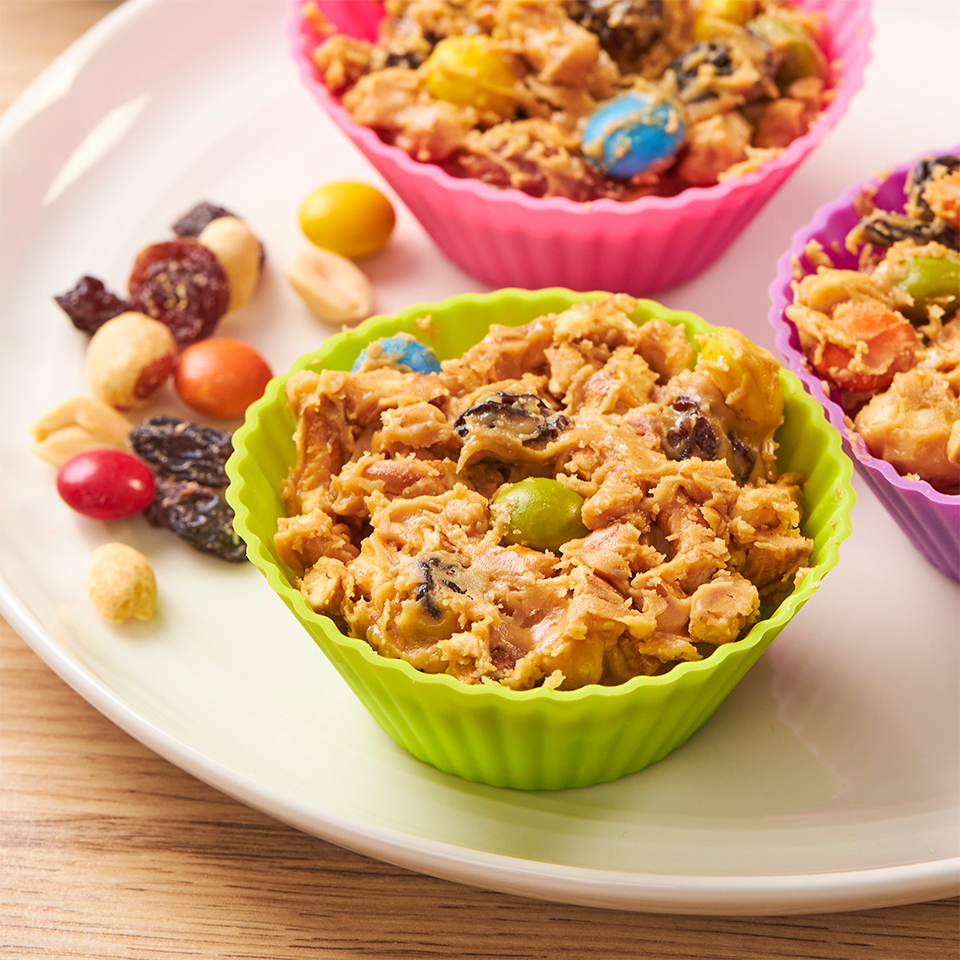 no-bake trail mix cups
servings: 12 
prep time: 15 mins.
total time: 15 mins.
ingredients
3 cups mini pretzels, crushed
2 cups trail mix
1 cup peanut butter
1/3 cup honey
directions
In a large bowl, combine crushed pretzels and trail mix.
In a microwave-safe bowl, heat peanut butter and honey, about 1 minute or until peanut butter melts.
Add melted peanut butter and honey to the trail mix. Stir to fully combine.
Spoon mixture into 12 silicone muffin cups. Let firm up in the refrigerator, about 10 minutes.
Refrigerate until ready to eat.