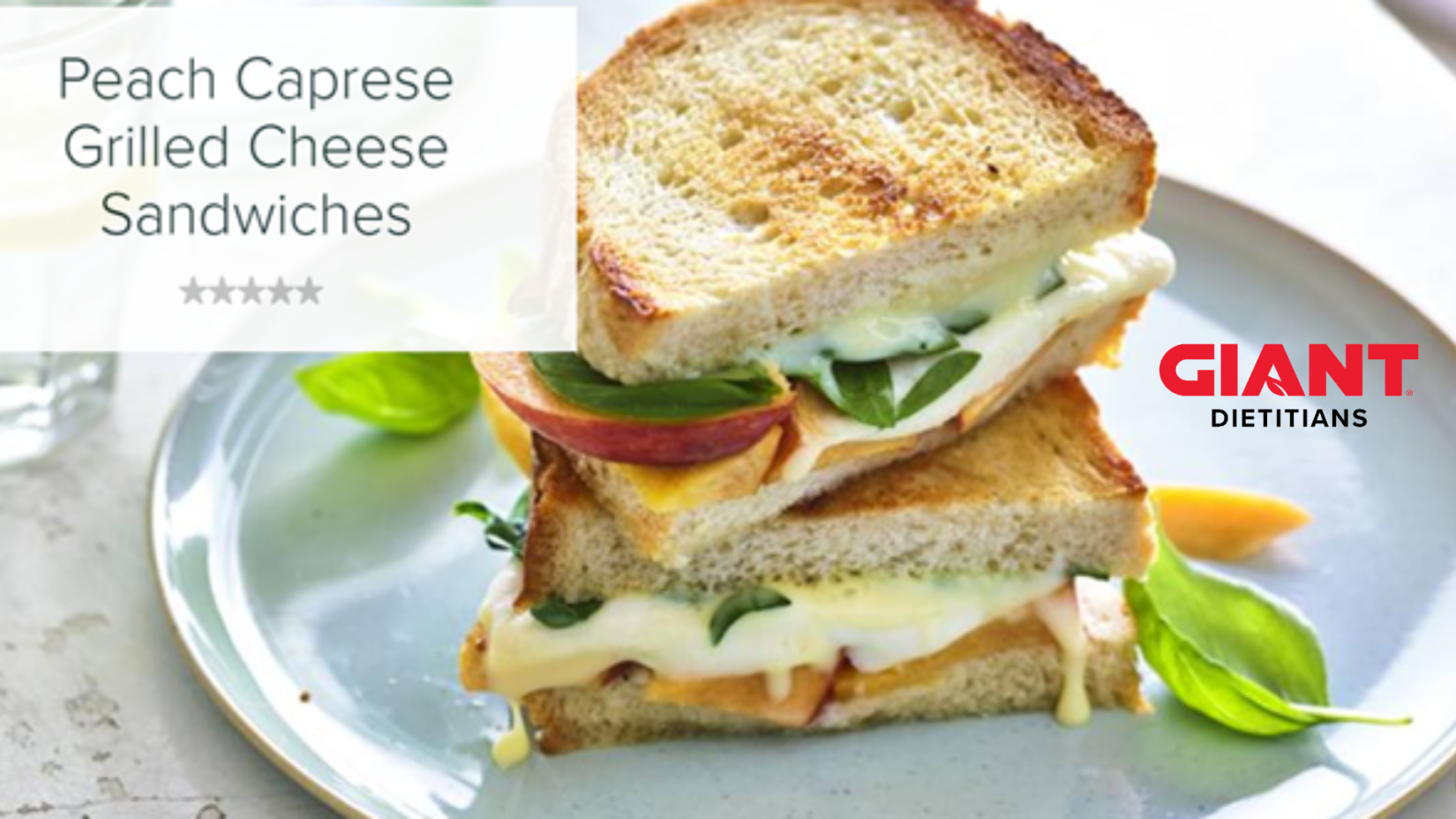 It's stone fruit season! Stone fruits, also known as drupes, are fruits that have a "stone" or pit in their center. Peaches, plums, nectarines, and apricots are a few stone fruits that are at their juicy prime in July. These versatile produce stars can make for a refreshing addition to any meal and snack. Check out these peachy keen ideas from The GIANT Company Dietitians for inspiration surrounding a fuzzy favorite!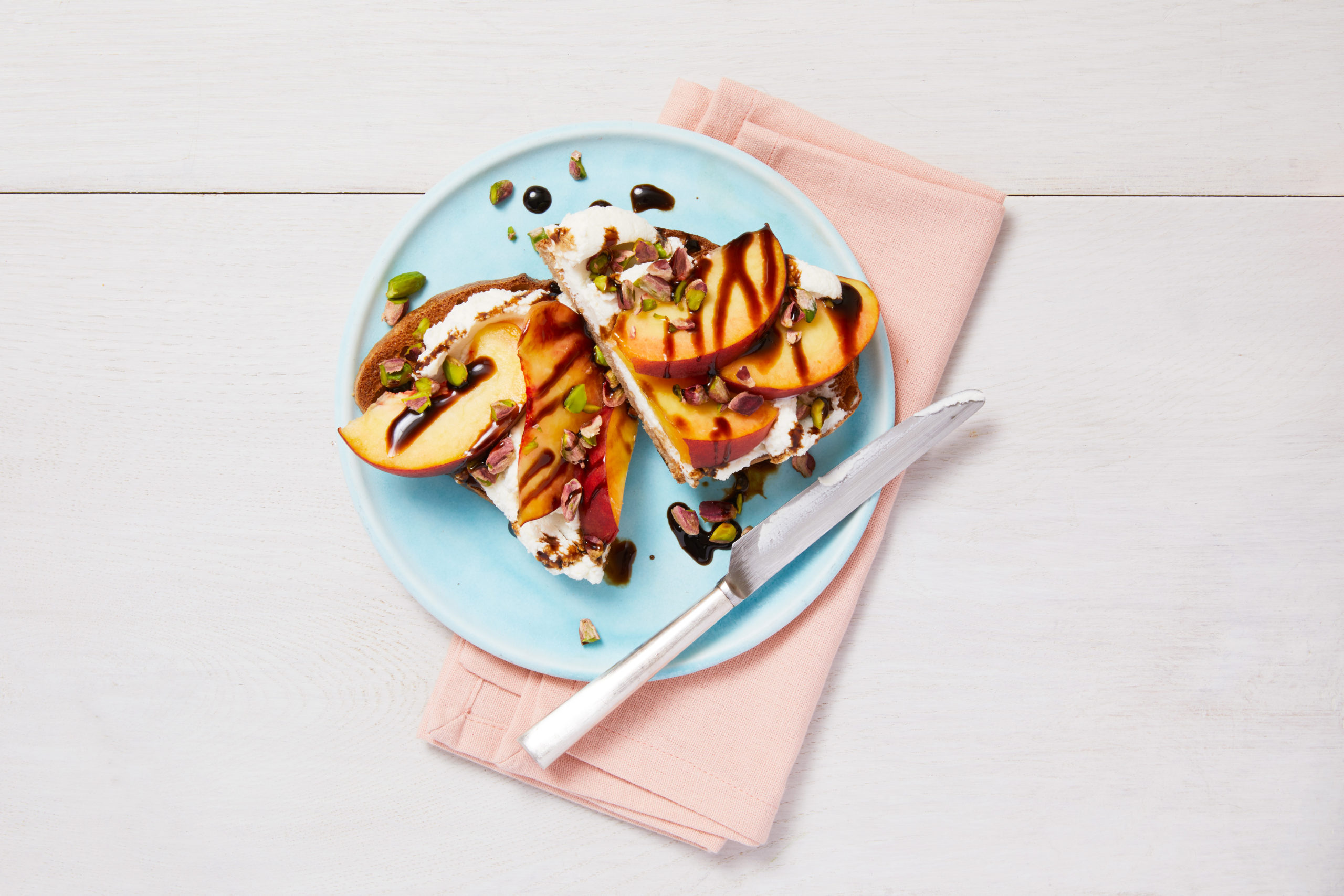 Start off the day with this Peach Ricotta Toast topped with toasted pistachios or plan breakfast for the week with these Peach and Oat Smoothie Packs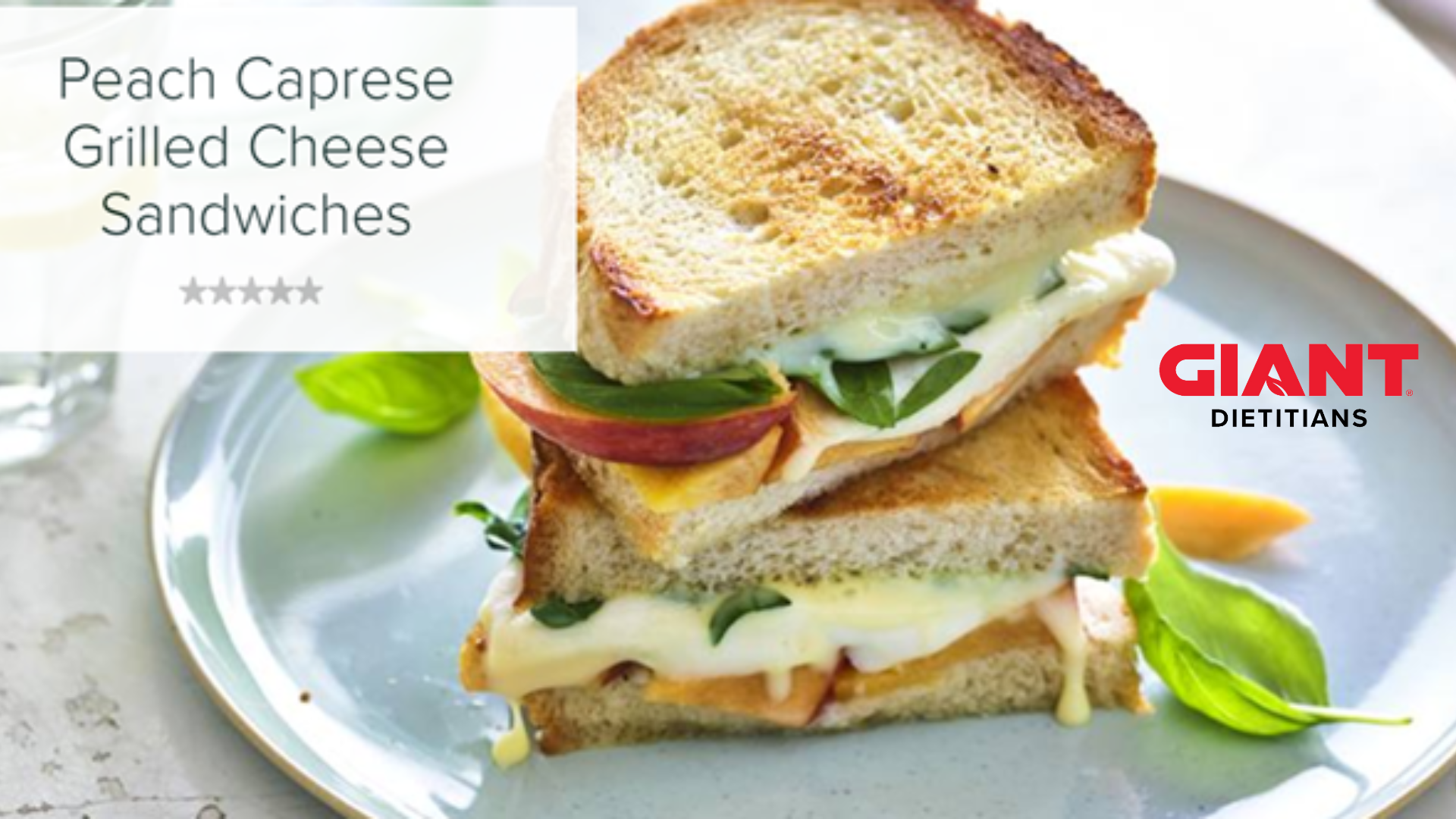 Upgrade your average lunch routine with these Peach Caprese Grilled Cheese Sandwiches
Introduce peaches to your grill at dinnertime with this Summer Pasta Salad with Grilled Peaches and Corn 
End the day on a sweet note with some Peach Nice Cream or a Sunset Slushie 
If you're loving the drupe season, make them all shine in this beautifully delicious Angel Food Cake with Yogurt Cream and Stone Fruit!
Join the GIANT Dieticians Wellbeing Workshops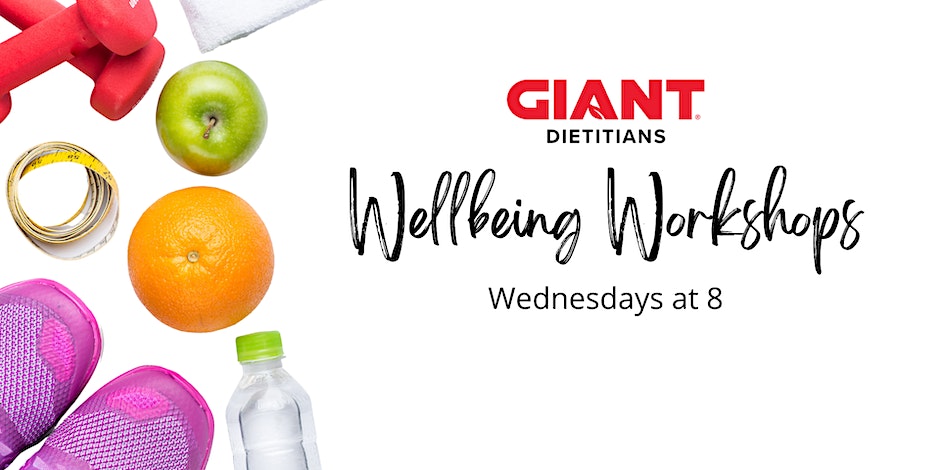 Looking for some new ideas to take along in your family's pool bag? Join The GIANT Company Dietitians for their Wellbeing Workshops where they're doing weekly virtual summer inspiration store tours.  They'll chat about everything from snacks to pack to better-for-you frozen treats to cool down the day. Sign up for FREE here!