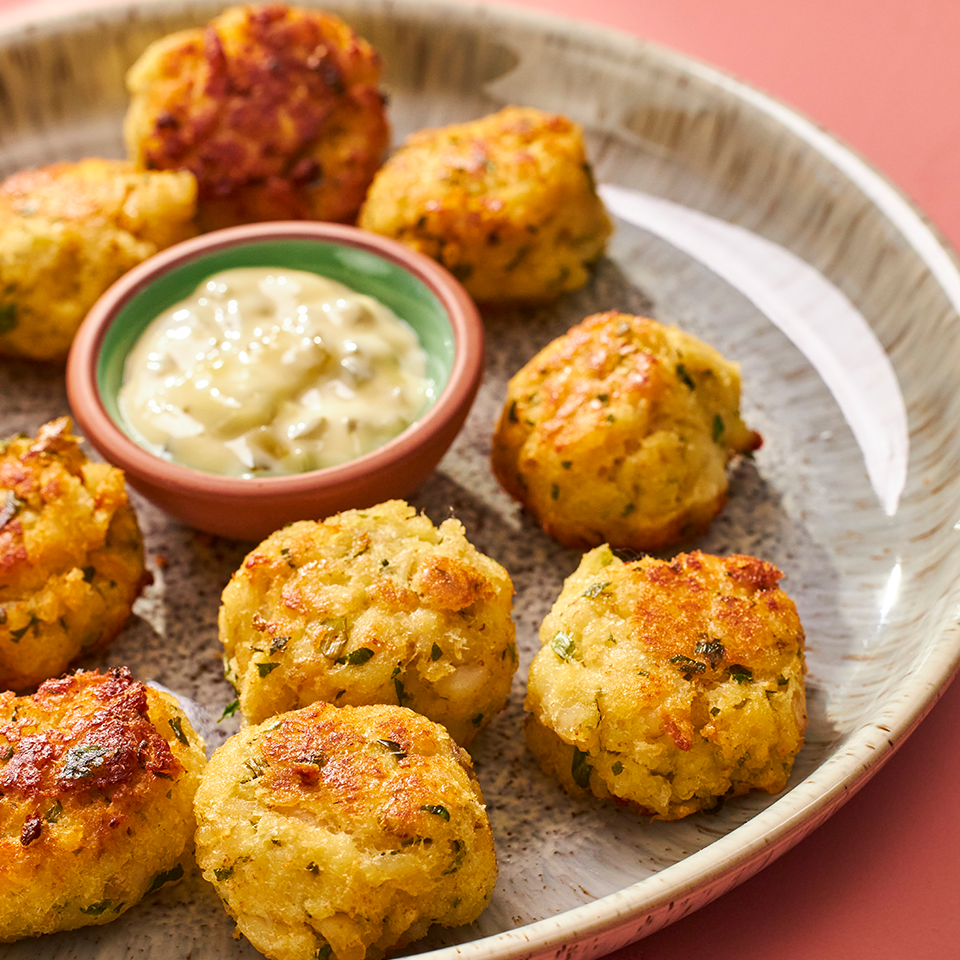 Finger food is more fun, that's a fact. Tonight, cook a seafood supper with low-priced ingredients from our partner Lidl—no eating utensils required! Fry up these mini tilapia cakes for a fresh take on fish sticks that little ones will love to help make.These crispy bites of fish will reel in kids and adults alike. Dive in and visit lidl.com for more great recipes.
*fun fish fact: Lidl takes care to provide high-quality, responsibly-sourced seafood like Best Aquaculture Practices Certified tilapia—so you can help make a difference while you make dinner.
mini fish cakes
servings: 8
prep time: 15 min
cook time: 20 min
total time: 35 min
ingredients
1 pound fresh tilapia
⅓ cup mayonnaise
1 egg
1 teaspoon garlic powder
½ lemon, juiced
¼ cup sliced green onions
2 tablespoons sliced parsley
2 cups panko bread crumbs
1 teaspoon hot sauce
1 teaspoon Lidl Preferred Selection Dijon mustard
⅔ cup vegetable oil
tartar sauce, for serving
directions
Heat oven to 400°F and place tilapia on a baking sheet. Bake tilapia for 5-10 minutes or until fish is firm and flakes easily. Let cool. 
In a medium bowl, flake the cooled fish and combine with mayo, egg, garlic powder, lemon juice, green onion, parsley, panko, hot sauce and Dijon mustard. Refrigerate for 10 minutes. 
Place oil in a cast iron skillet and bring oil temperature to 375°F over medium heat. 
Scoop or shape fish into small balls. Place into hot oil, gently flatten with a spatula and fry about 2 minutes on each side, or until golden. Place on a plate lined with paper towels. 
Serve hot with tartar sauce.