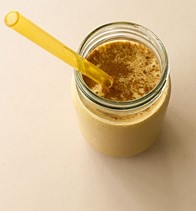 Thanksgiving is an exciting time of year where families get together to enjoy a delicious meal and spend time together. However, for families with children who are picky eaters this day can be extremely challenging.  Use our tips to maintain the gracious spirit of Thanksgiving and to avoid a holiday meltdown at the dinner table this year.
Involve children in meal planning and cooking: Holidays are a great time to teach children about meal planning and cooking. Children who are involved in the process of cooking are more inclined to try new foods and gives them a boost of confidence seeing others enjoy their recipes.
Choose at least one food you know your picky eater will enjoy: whether you are preparing the Thanksgiving meal at home, or are a guest at another home, plan to have at least one food you know your child loves. This will ensure they are eating something nutritious and will show them you care about their preferences.
Use food bridges: On Thanksgiving serve food that is close in color, flavor, or texture to a food you know your child already enjoys.
Make food appealing to the eyes, nose, and mouth! Many times, children decide they do not like a food before they even try it. Have fun with the dishes you serve by adding fragrant seasonings like cinnamon and nutmeg or try serving fruits and vegetables in Thanksgiving themed shapes like turkeys and pumpkins.
Bring joy to the Thanksgiving meal: ask children to create table decorations and set the table in a festive way. Create games of gratitude to enjoy together at the table.  Make the mealtime about more than the food served, so your picky eater has fun memories and traditions to look forward to year after year.
This Thanksgiving prepare this delicious Pumpkin Smoothie from OnPoint Nutrition for your picky eater! https://onpoint.netlify.app/recipes/pumpkin-smoothie/
Ingredients
(1 serving)
1/3 cup Pumpkin puree
1 Banana, sliced
2 Tablespoons quick oats
1 teaspoon Maple syrup
1/2 teaspoon Pumpkin pie spice
1/2 cup Low fat yogurt
1/4 tablespoon Almond milk
1/4 teaspoon Vanilla extract
1/2 cup Ice
Directions
Place all ingredients except the ice in a blender and blend until smooth, 1-2 minutes.
Add ice to the blender and blend until combined. Drink immediately!
Recipe note: To make homemade pumpkin pie spice, combine ¼ teaspoon cinnamon, ⅛ teaspoon ginger, ⅛ teaspoon nutmeg.
Awarded Philadelphia Magazine's – Best of Philly 2018, OnPoint is your go-to for all things health and nutrition. We are a team of Registered Dietitians and Nutritionists who believe in a whole foods, anti-diet approach to healthy living. Our evidence-based, one-on-one, virtual approach ensures you receive the highest level of service and sustainable results. Click here to learn more about the OnPoint approach.