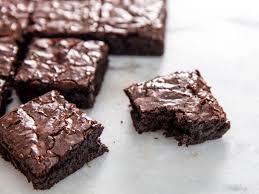 February is all about hearts and love with the celebration of American Heart Health Month and Valentine's Day.  However, this year to maintain safe COVID-19 practices and social distance, many of our children are not going to be exchanging valentines with their classmates.  The good news is we can still encourage a fun and safe Valentine's Day at home while building heart healthy habits! 
Did you know, heart disease is the leading cause of death in American men and women.  Some people are born with heart conditions, but 80% of heart disease is preventable by maintaining healthy habits.  Planting the seeds of healthy habits in childhood, will encourage deep rooted habits as our children grow into adults.    
Heart Healthy Habits for Kids
Model a diet rich in lean proteins, whole grains, a variety of fruits, and vegetables.  Discuss the importance of reading nutrition labels and eating a variety of many types of foods.  Children love to learn so keep the conversation light and informative to empower children to make healthy choices on their own.
Encourage unsaturated fats
Fats are needed for hormone regulation, cell growth and energy.  But not all fats are good fats! To promote heart health, replace sources of saturated fats (bad fats) like butter, dairy and red meat, with unsaturated fats (healthy fats) like olive oil, avocados, and nuts.  You can try one plant-based meal each week with beans and tofu, switch to low fat or fat free dairy products, and use olive oil instead of butter when cooking. 
Having a diet full of sodium can lead to hear disease.  The trouble is sodium is everywhere! It is found mainly in pre-packaged, processed, and fried foods.  Some ways to limit sodium consumption is to prepare meals at home from fresh ingredients, and to skip the saltshaker by flavoring your meals with herbs and spices like garlic powder, cumin, and pepper.
Encourage at least 30 minutes of exercise each day.  Getting regular activity can help children focus, maintain a healthy weight, and lower stress.  Keep activity fun, go for walks together, play outside, step away from all screens and spend time bonding while being active.
This Valentine's Day spend time with your family by encouraging love, kindness, and heart health by getting creative.  Go for a walk together and collect leaves, branches, and flowers to create DIY valentines to exchange with each other.  Make a delicious meal together, and set the table using colorful hearts and candles.  Then try these delicious Zucchini Brownies, that are so chocolatey you will forget they have veggies in them!  You can even use a heart shaped cookie cutter to shape them into fun hearts to celebrate the special day.  
Zucchini Brownies
Ingredients: 
½ cup Zucchini, shredded
1/3 cup Canola oil
3/4 cup Raw sugar
1 teaspoon Vanilla extract
1/3 cup Cocoa powder, unsweetened
1/2 cup Flour
1/4 teaspoon Baking powder
2 Eggs
Pinch of Salt
Directions: 
Preheat oven to 350° F.

Spray an 8-inch baking dish with nonstick spray.

Shred zucchini. Squeeze with a paper towel to remove excess moisture.

Combine all wet ingredients.

Separately combine dry ingredients.

Slowly fold dry ingredients into the wet ingredients.

Pour batter into baking dish and bake for 25-30 minutes.
Awarded Philadelphia Magazine's – Best of Philly 2018, OnPoint is your go-to for all things health and nutrition. We are a team of Registered Dietitians and Nutritionists who believe in a whole foods, anti-diet approach to healthy living. Our evidence-based, one-on-one, virtual approach ensures you receive the highest level of service and sustainable results. Click here to learn more about the OnPoint approach.