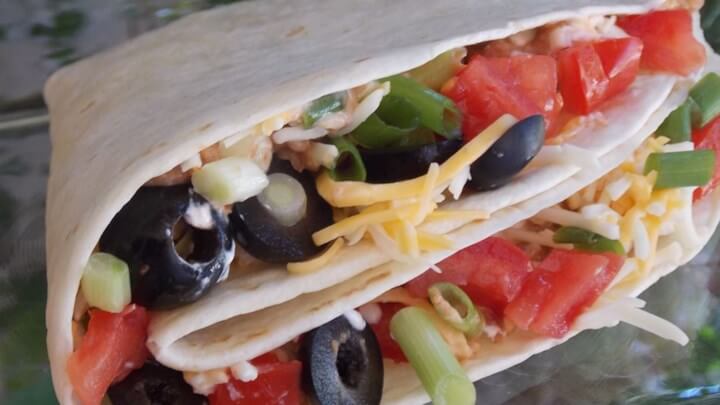 So, it's not exactly Taco Tuesday, but today is National Taco Day! One of the greatest days of the year by far! Let's face the facts, pretty much all kids love tacos, but they aren't always the greatest in terms of nutrition- so check out this adjustment! You'll still get all of the awesome Tex-Mex flavors, but you'll get a guilt free Taco Day celebration dinner!
*Recipe adapted from All-Recipes.com 
In a large serving dish, arrange green onions. diced tomato, sliced olives, lettuce and avocado. Set aside.

Empty the can of refried beans into a microwave-safe bowl. Season with onion flakes, garlic, salt, cumin, chili powder and oregano. Stir in water, cover, and cook in microwave, on high, for about 2 minutes.

Take a tortilla and spread a thin layer of beans on half of it. Sprinkle on the cheese, and whatever toppings you would like. Spread sour cream over the other half of the tortilla.

Fold the tortilla in half, and then into quarters, and serve.