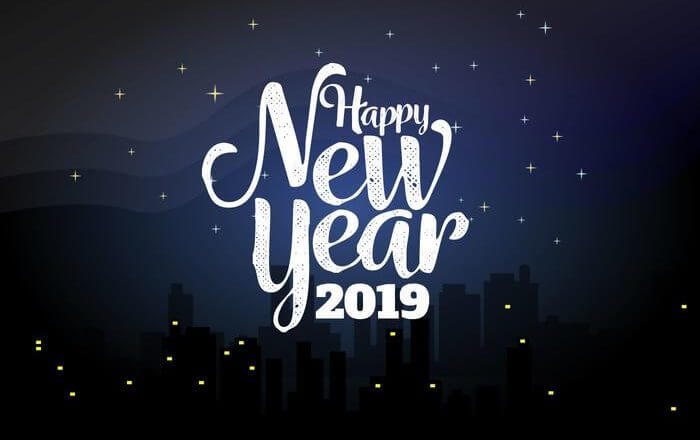 by Britney Kennedy | OnPoint Nutrition
We're saying goodbye to 2018 and ringing in 2019! It's never too late to get resolutions in order, and get kids on board too! New Year goals don't just have to be for the adults, get your kids involved and have them set their own resolutions for the new year. Don't forget- January 1st isn't the only time you can make big changes, you have the whole year and can choose any milestone that appeals to you. With a few simple tips, you can teach kids how to make resolutions that will last!
Set an example
Show them the ropes and lead by example. As a parent, make your own resolutions and review them with your kids. Doing it as a family is also a great way to keep each other motivated and stay accountable. If your resolutions can align with the children's resolutions, this will make setting the example even easier. One example could be increasing the number of green produce items you eat each week to two or three.
Get focused
Have your kids make a list of any resolution ideas they have, with your guidance of course!  Then, rank them in order of what is most important to them. Keep them simple and straight forward, narrow resolutions down to 1-2 in order to have time to devote to each.
Stay Positive
No one is perfect, and mishaps will happen.  The key to success is staying positive! If your resolution is to eat 2 vegetables a day, and today you only ate one, discuss how you can improve that tomorrow. Learn from your mistakes and get right back on the wagon the next day, and maybe even eat 3! Some of our favorite examples involve vegetables, in case you can't tell! 😊
Follow up
Once you and your kids have set your goals, check in with each other. Accountability and support will help your resolutions stick. Set a time once a week, or once a month, to discuss how things are going. This will give you all an opportunity to focus on what is working and what might need work.
Chocolate Fondue
Speaking of resolutions, if one of yours is to include more chocolate, than you are all set here! This is a fun and sweet treat that everyone can take part in. You can use any fruits your family likes to enjoy with chocolate. Fondue can be a novel activity for New Year's Eve!
Ingredients:
Fruit (apple slices, frozen peach slices, berries, pineapple, bananas)
1 bag Chocolate chips
1/3 cup evaporate milk or milk of choice
Optional: marshmallows, graham crackers
Instructions:
Prepare fruit and toppings as desired
Melt chocolate either in a microwave safe bowl or in a double boiler if you have one
Whisk milk into melted chocolate until homogenized
Serve in a warm, glass bowl or in a fondue pot if you have one! (Reheat as needed)
Dip toppings in to the melted chocolate and enjoy!