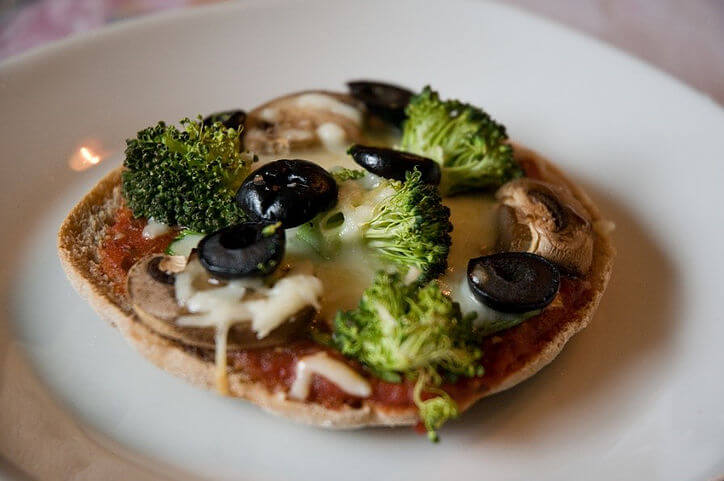 Our contributing partner, OnPoint Nutrition, comes up with some awesome recipe adaptations to make everyone's favorites a little more health conscious and one of our new favorites is their recent addition, a pizza redux! OnPoint has swapped out some of the regular ingredients like white flour.  Try out this super-easy recipe instead of take out this weekend!
1 serving = 1 starch, 1 vegetable, 1 dairy, 1 fat if using full fat cheese and/or olives
Ingredients per serving:
Pita or light English muffin (80-120 calories)

1/2 cup tomato sauce

1 ounce favorite cheese- sharp provolone, fresh mozzarella, burrata

Spices and herbs- oregano, garlic, onion powder, black pepper, basil

Veggies of choice- recommendations include peppers, onions, tomatoes, mushrooms, broccoli, olives
Process:
Preheat oven to 375 degrees Fahrenheit

Spread 1/4 cup of the sauce on pita or English muffin

Top with cheese, spices, and vegetables

Bake in the oven for 10 minutes or until cheese is melted and crust is at a desired crispness

Use other 1/4 cup of sauce to dip or top after cooked!