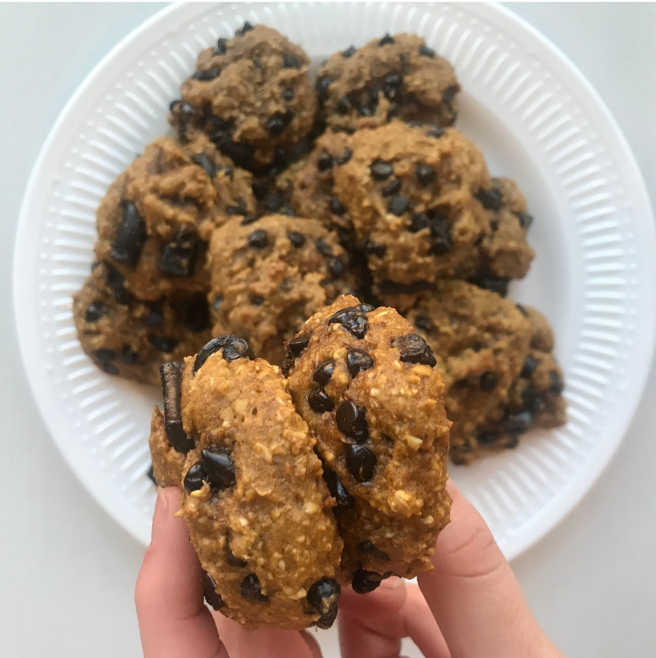 Pumpkins get a lot of attention in the Fall for their decorative purposes, flavored coffee drinks, and delightfully smelling candles. BUT did you know pumpkins provide the body with MANY health benefits!
Pumpkins and pumpkin seeds are loaded with antioxidants, fiber, vitamins, and minerals that boost immunity, improves digestion, promotes a more restful sleep, and is great for a healthy heart, skin, and eyes.
Health Benefits of Pumpkin
Antioxidants boost immunity and are good for skin and eye health
Pumpkin contains beta carotene, a precursor for the Vitamin A synthesis. Vitamin A helps your body fight off infections and strengthens the lining of your intestines.  Pumpkins also contain immunity boosting vitamins and minerals such as vitamins C and E, iron, and folate.
Eating foods high in beta carotene, like pumpkin can protect your skin from the sun's damaging UV rays and can improve the appearance and texture of skin.  In addition, beta carotene can keep your vision sharp and can protect against age related macular degeneration.
Fiber keeps you energized and satisfied
One cup of pumpkin contains a whopping 7 grams of fiber.  Fiber works to stabilize blood sugar, keeps energy up, and keep the body feeling full longer. A diet high in fiber promotes healthy digestion and can help lower cholesterol.
The minerals help the heart
In addition to the benefits of fiber and antioxidants that contribute to positive heart health, the magnesium, potassium, essential fats, and zinc found in pumpkin seeds help to normalize blood pressure and protect the heart.
The bottom line is that Pumpkin is a delicious vegetable that is rich in fiber, antioxidants, vitamins and minerals that can be eaten throughout the year, and not just as flavoring in a PSL. Enjoy these delicious Pumpkin Chocolate Chip Cookies anytime!
Pumpkin Chocolate Chip Cookies
Ingredients
1 cup Creamy almond butter
½ cup Pumpkin puree
½ cup Maple syrup
2 teaspoons Pumpkin pie spice
1 teaspoon Vanilla extract
¼ teaspoon Sea salt
½ cup Dark chocolate chips
Directions
Preheat oven to 350° F.
Line two baking sheets with parchment paper.
Combine all ingredients in a medium bowl. Mix until a smooth batter is formed.
Using a spoon, drop the batter onto the lined baking sheet. Lightly press the batter with the back of the spoon to flatten.
Bake for 12-15 minutes, until the edges are slightly golden.
Allow to cool completely before using a spatula to remove from the baking sheet.
Awarded Philadelphia Magazine's – Best of Philly 2018, OnPoint is your go-to for all things health and nutrition. We are a team of Registered Dietitians and Nutritionists who believe in a whole foods, anti-diet approach to healthy living. Our evidence-based, one-on-one, virtual approach ensures you receive the highest level of service and sustainable results. Click here to learn more about the OnPoint approach.