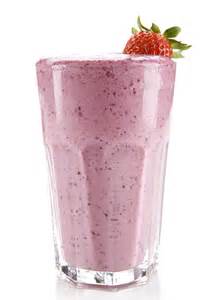 Always feel like you are rushing out the door in the morning and don't have time to enjoy breakfast? Want to add some easy nutrition to your child's first meal of the day? Here's an easy list of smoothie combos to make the mornings just a little easier…Choose your fruit :
Berries (frozen or fresh)
Mangoes (frozen or fresh)
Apples
Bananas (frozen or fresh)
Pineapples (frozen or fresh)
Choose 1 cup liquid:
Water
Milk (dairy or plant-based)
Juice
Yogurt (dairy or non-dairy)
Choose some veggies:
Spinach (baby spinach works great!)
Kale
Romaine Lettuce
Make it creamy:
Greek yogurt
Fresh Avocado
Make is sweet:
½ Tbsp Honey
½ Tbsp Agave syrup
½ Tbsp  Pure Maply Syrup
Give an energy boost:
Peanutbutter powder
Ground flax seed
Chia seeds
Spirulina
Hemp Seeds
Ground Oats
Toss it all together in a blender with a handful of ice, mix away, and #getupandgo!