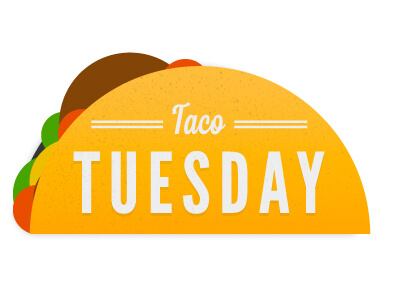 Taco Tuesday is one of my children's most favorite dinners of the week.  While tacos might not be considered health food, there are many variations that you can make into a guilt free dinner.  One of our newest favorites is a version is sweet potato taquitos.  These little rolls are a cross between traditional corn tacos, and enchiladas, and this recipe is also allergy free as it uses no meat, nuts, or dairy products.  Feel free to change out the tortillas with your favorite gluten free version as well! The addition of sweet potatoes adds a full serving of vegetables, tons of antioxidants, and even a variety of vitamins! A healthy dish that your kids will actually eat? Muy Bueno!
3 cup sweet potato
1/2 medium chopped onion, red
1/2 cup chopped cilantro
15 ounce black beans, canned and drained
1 tablespoon lime juice
1 teaspoon cumin, ground
1/2 teaspoon garlic powder
1/2 teaspoon salt
8 medium tortilla, whole wheat
Dip
1 medium avocado
1/4 cup  sour cream (use non-dairy if adjusting for milk allergy)
1/2 teaspoon lime juice
1/4 teaspoon cumin, ground
1/8 teaspoon salt
Directions
Cook and peel sweet potatoes using your preferred method.
Preheat oven to 425* F. Spray a large baking sheet with cooking spray.
Finely dice half an onion and roughly chop 1/2 cup of cilantro leaves. Rinse and drain a can of black beans.
Combine sweet potato, beans, cilantro, onion, and spices in a bowl. Mash together well.
Fill 6-inch tortillas with about 1/3 cup of sweet potato filling. Roll and place seam-side down on baking sheet.
Meanwhile, mash together the dipping sauce: avocado, sour cream or Greek yogurt, lime, cumin, and salt.
Bake for 20 minutes, flipping halfway through. Serve warm.
Recipe adjusted from http://www.superhealthykids.com/sweet-potato-taquitos-recipe/