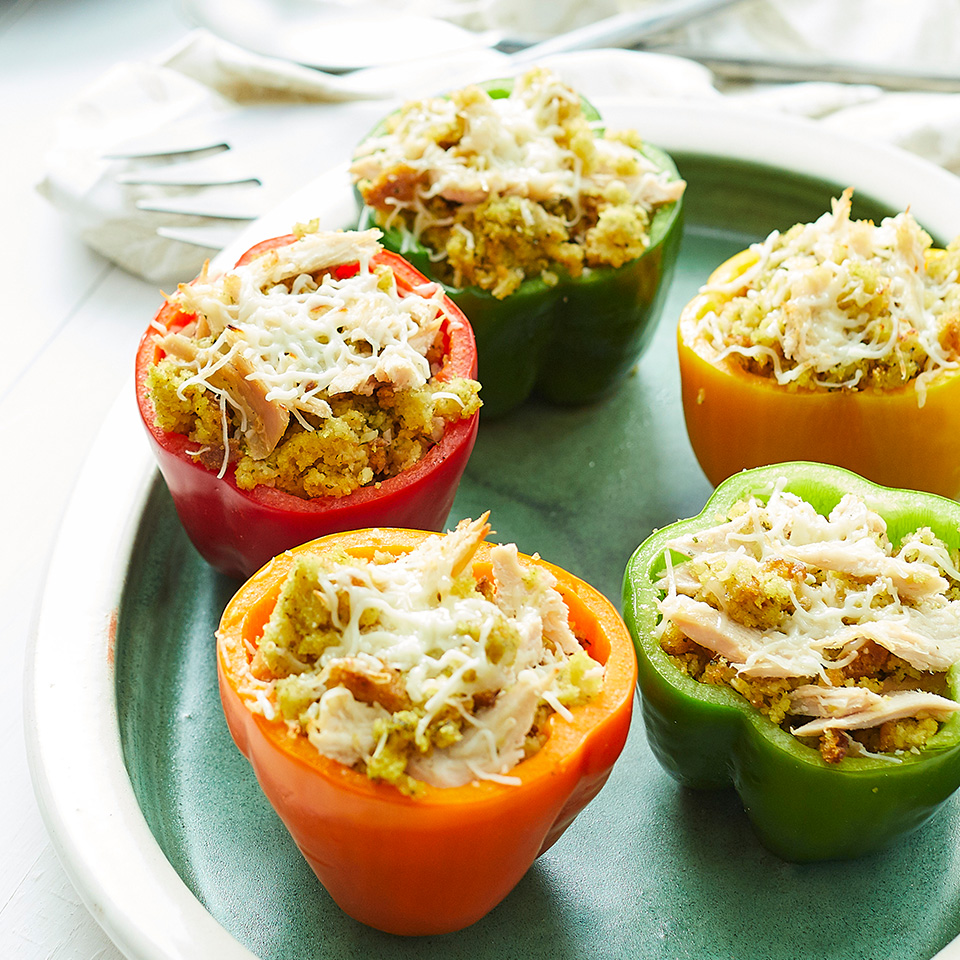 Thanksgiving leftovers done right
Our friends at Lidl have the secret to hosting the best Thanksgiving ever—low prices! Stop by to fill your table without emptying your wallet. And good news, with a low-priced Thanksgiving comes low-priced leftovers. This recipe for turkey stuffed peppers transforms Thursday's feast into the dinner that keeps on giving. Tender, flavorful and (quite literally) filled with your favorite holiday flavors, even the pickiest little eaters will want a bite!
turkey stuffed peppers
servings: 6
prep time: 5 mins
cooking time: 25 mins
total time: 30 mins
ingredients
3 cups prepared stuffing
3 cups shredded turkey
1 egg, beaten
½ teaspoon salt
½ teaspoon pepper
6 bell peppers, cored
½ cup fancy shredded Italian blend cheese
directions
Preheat oven to 350ºF.
Combine stuffing, turkey, egg, salt and pepper into a medium-sized bowl. Mix well.
Carefully spoon the stuffing mixture into peppers and top each with ½ tablespoon shredded cheese.
Place peppers onto lightly greased baking sheet. Bake for 25 minutes until peppers are tender. Serve hot.