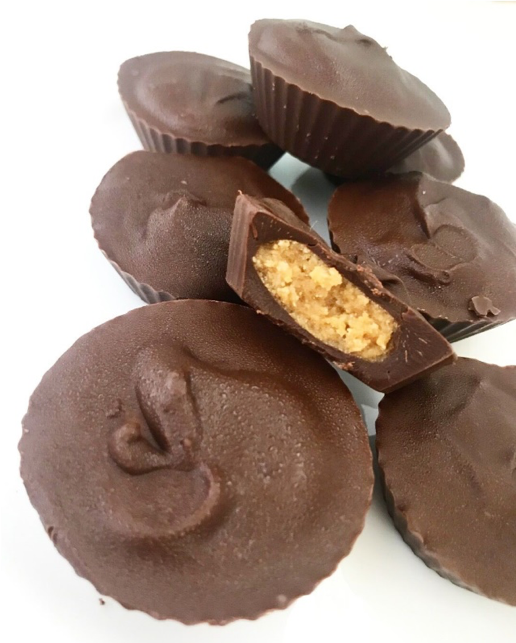 Halloween is right around the corner.  Children are brainstorming their perfect Halloween costumes, planning out their trick-or-treat route, and fantasizing about the buckets of candy they are about to eat! Meanwhile parents are dreading the sugar rush their kids are about to endure and wondering how much sugar is too much sugar?
The USDA recommends children consume 6 teaspoons (25 grams) of added sugar or less per day.  Currently, the average American child consumes 16 teaspoons of added sugar each day! Children love this sweet tasting carbohydrate, so it is no surprise many of their favorite foods such as pasta sauce, cereal, granola bars, juice, and peanut butter are filled with hidden sugar.  Unfortunately, Children with a diet high in added sugar can develop many health problems such as diabetes, obesity, and tooth decay.
How to Control Sugar Intake During the Holidays
The ingredient list is a good way to judge how much sugar is in the product.  If one of the first three ingredients listed is sugar, maltose, sucrose, high-fructose corn syrup, molasses, cane sugar, corn sweetener, raw sugar or fruit juice concentrate its best to be avoided.  Look for a product with 5g of sugar or less per serving.
Stick to three meals each day
Even during the excitement of the holidays stick to at least three meals each day, that include three food groups.  Breakfast, lunch, and dinner should include a protein, whole grain, fruit, or vegetable.  When children fill up on nutritious meals, they will be less likely to overindulge on sugary candies and treats. 
Monitor portions without over restricting
Allow children to choose three pieces of candy or one serving of a treat such as cookies, brownies, or cupcakes each day.  Give them the freedom to make their own selections and the time of day they eat it.  Too often parents are quick to restrict and control the timing enticing children to want more.  Give them the boundaries and allow them to choose when and what they will have.  Encourage balance and avoid over restriction.
To control the amount of sugar in baked goods decrease the amount of sugar by ¼.  In most recipes you cannot even tell a difference! You can also use natural sweeteners such as honey and maple syrup, for just as much sweetness without the added sugar.
If you are looking for a delicious swap to Reese's Peanut Butter Cups this Halloween, check out this recipe for homemade peanut butter cups with collagen peptides, for improved digestion, healthy hair skin and nails, and better joint health.  Your kids will love them, too!
Ingredients:
½ cup oat flour
1 cup natural peanut butter
2 tablespoons maple sysrup
2 tabspoons honey
1 teasppon vanilla extrat
3 scoops collagen peptides
2 ½ cups dark chocolate chips
Directions:
Using an electric or hand mixer, mix together oat flour, peanut butter, maple syrup, honey, collagen, and vanilla extract. Set aside.
In a microwave safe bowl, melt chocolate for 30 second intervals, stirring each 30 seconds until melted through.
Line a muffin tin with foil or silicon liners. Spoon 1/2-3/4 tbsp of chocolate into each liner. Roll a small ball of peanut butter mix, flatten into a patty and place into chocolate.
Cover with additional chocolate. Transfer to fridge and let sit for at least 10 minutes.
Store in refrigerator or freezer.
Awarded Philadelphia Magazine's – Best of Philly 2018, OnPoint is your go-to for all things health and nutrition. We are a team of Registered Dietitians and Nutritionists who believe in a whole foods, anti-diet approach to healthy living. Our evidence-based, one-on-one, virtual approach ensures you receive the highest level of service and sustainable results. Click here to learn more about the OnPoint approach.