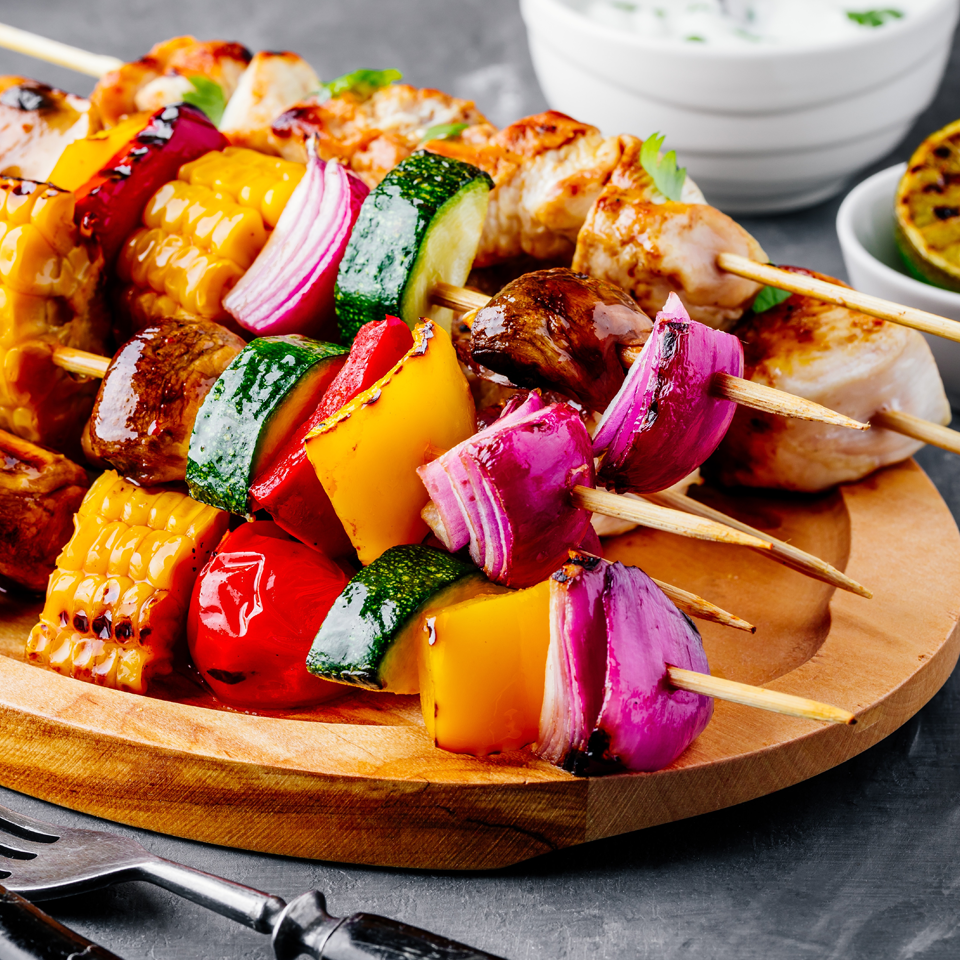 when there's a grill, there's a way.
Everything's better in the summer. The days are longer, the temperatures are warmer, and, perhaps best of all, the chances to eat outside are plentiful. Set your Memorial Day weekend barbecue on fire (figuratively!) with grilling must-haves from Lidl (at some of the hottest prices around). Lidl has high-quality groceries at prices so low, you just may need a second cart for all your finds!
bbq grilled chicken & veggie kabobs
ingredients:
Olive oil
4 boneless skinless chicken breast fillets
1 red onion
1 yellow bell pepper
1 red bell pepper
1 zucchini
8 cherry tomatoes
2 ears of corn
½ cup Lidl original barbecue sauce
directions:
Lightly oil and preheat grill to medium-high heat.
Cut chicken and vegetables into bite size pieces.
Arrange the skewers, alternating between the chicken and vegetables.
Place kabobs on grill and brush with BBQ sauce. Turn kabobs after about 7 minutes and brush with BBQ sauce again. Cook for a total of 15 minutes or until chicken is no longer pink.
Put the age-old notion that kids don't eat their veggies to the test with this recipe from Lidl. Loaded with flavor and a rainbow of colors, these kabobs may entice even the pickiest of eaters to take a bite (or twenty). Visit Lidl.com to find more simple, delicious recipes to welcome summer.