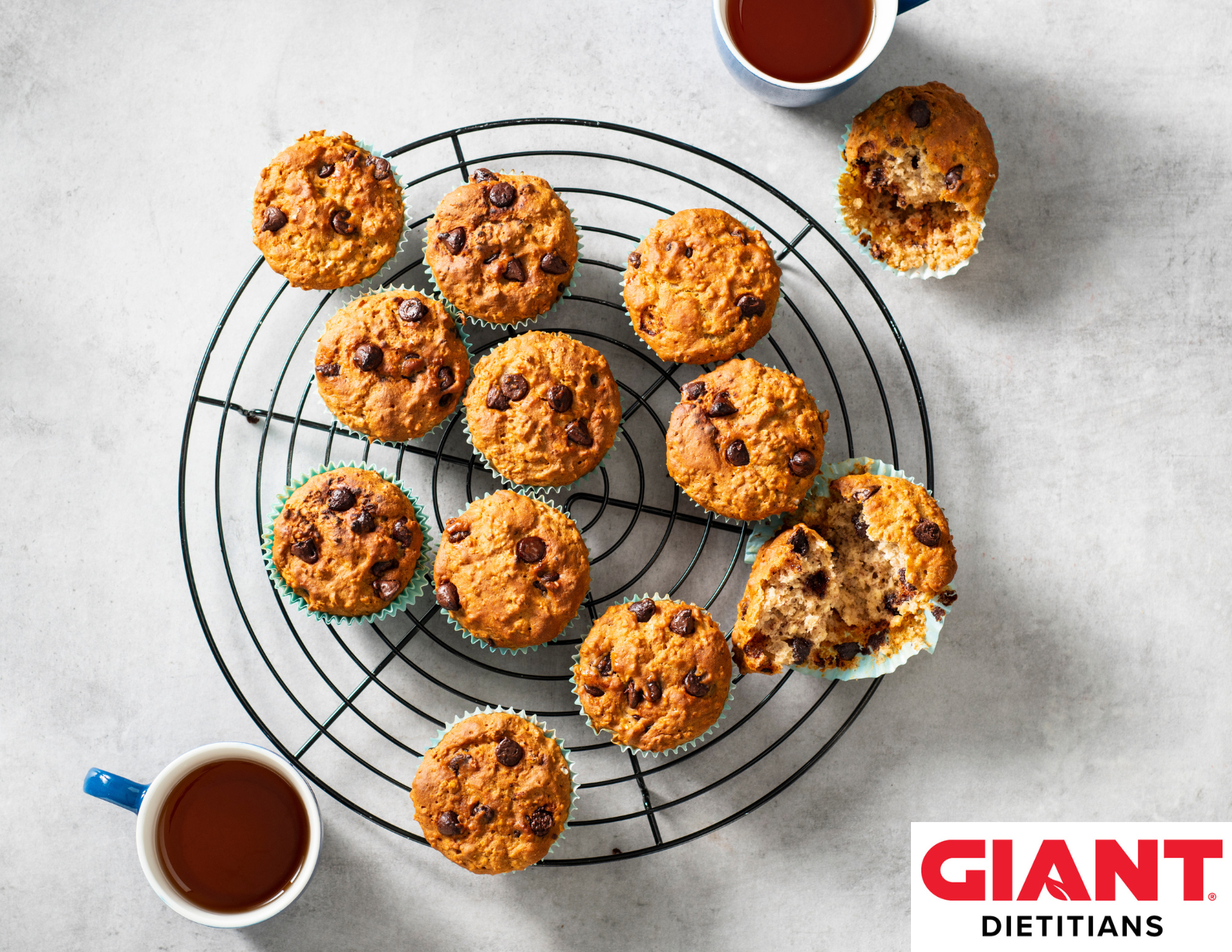 Why are GIANT dietitians BANANAS for bananas on race day?
Well, we love them because bananas are…
An easy-to-digest carb that give a quick boost of energy
A potassium powerhouse that can prevent muscle cramps
A convenient on-the-go snack
Great to use in recipes because of their natural sweetness
Whip up these Banana Chocolate Chip Muffins to fuel up your little ones on the way to their next race! Looking for more nutrition inspiration for your family? Join the GIANT Dietitians for FREE virtual nutrition classes. Visit our website at giantfoodstores.com/wellness  to learn more and register!