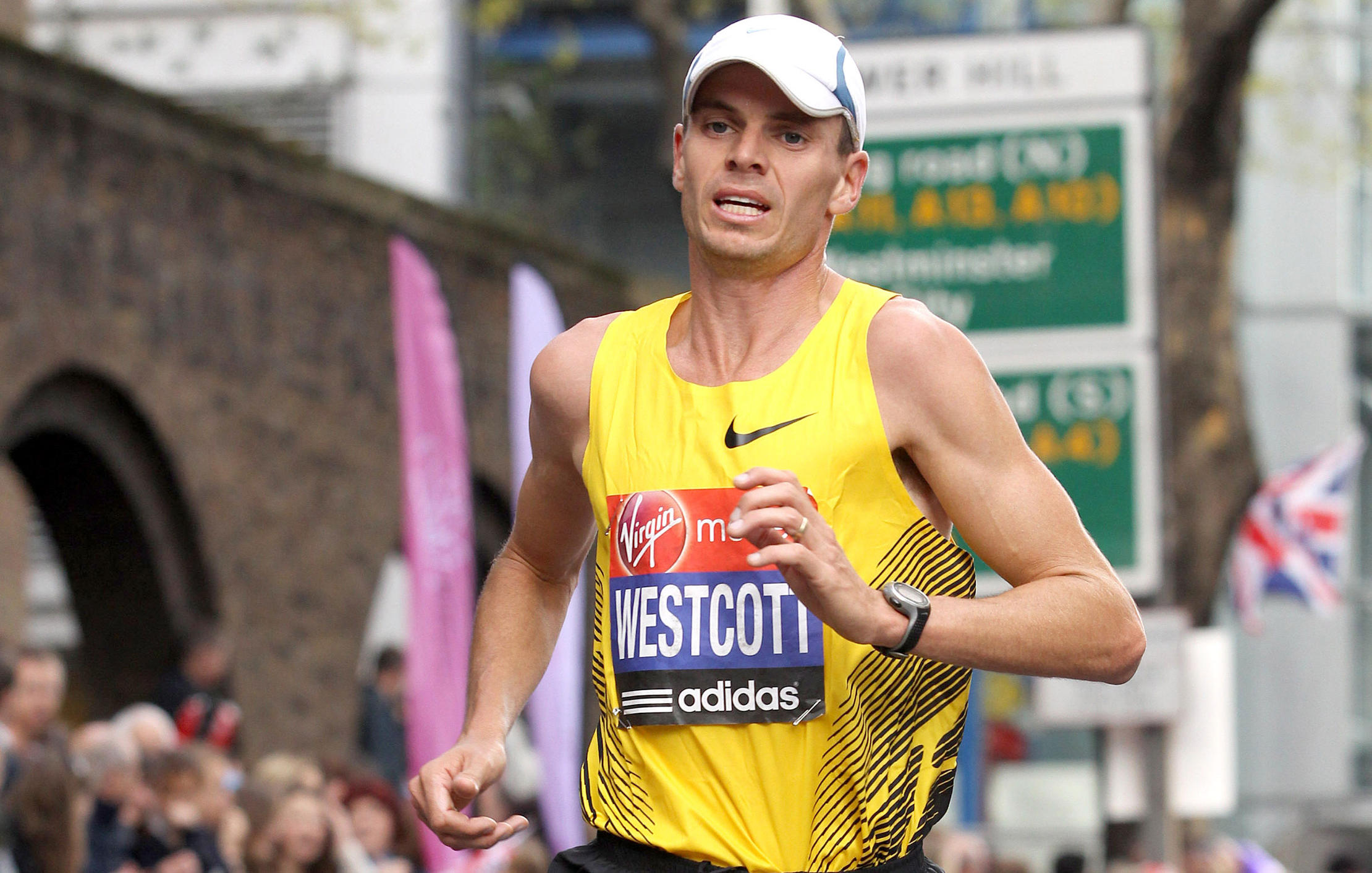 This article is brought to you by runnersworld.com written by Alison Wade read the full article here
"Four times, Scott Westcott tried to make Australia's Olympic track & field team. Four times, he failed to hit the standards he needed. In 2013, he had his regrets, but he decided to retire, feeling it was better to turn his focus to his job and his wife and children.
 In addition to working full time, he was coaching 8 to 10 up-and-coming track & field athletes. His wife, Jess, had recently had their third child, and it became more apparent that they needed all hands on deck at bath, meal, and bed times.
"I'm probably a father and a husband first, then I'm an employee second, because you've got to earn a living to support the family, and then my hobby is running…I'll run every day, [but] it's got to fit around all the other things I'm doing."
If Westcott had one sense of unfinished business about his running career, it was that he had never made an Olympic team. In 2000, he was close, but not close enough in the 5,000 and 10,000 meters. By 2004, he had moved to the marathon, where the Australians with the three fastest marathon times were selected for the team. He had the fourth-fastest time that year.
In 2008, Westcott experienced his most heartbreaking near miss. Though he had the second-fastest time by an Australian male marathoner and ran under the Olympic qualifying standard, Australia set its own more strict qualifying standards and opted to send only one male marathoner to Beijing.
"That was probably the toughest moment, because I thought that was going to be my time," Westcott said. "I was deemed to be too old and not really a potential for the future."
Westcott tried to make the Games in 2012 as well, but a motorcycle accident put him a couple months behind in his training, and he was never able to run fast enough to be considered for Olympic selection.
In 2013, he he ran what he called his retirement race—the Melbourne Marathon, where he finished seventh in 2:14:21. Although he was less than three minutes slower than his personal best (2:11:36), he stuck with his plan to retire.
Westcott focused more on his work as the recreational running manager for Athletics New South Wales, his coaching, and his family. But he wasn't the kind of coach who sat in the bleachers and timed his athletes' workouts. He hopped into their workouts, ran with them, and stayed relatively fit.
When 2015 rolled around, Westcott knew he was still in good shape, so with his family's blessing, he decided to ring in his 40th birthday by running the Berlin Marathon.
"I thought, 'I'm here the year before the Olympics, maybe it's worth just having one more go,'" Westcott said.
Two days after he turned 40, he ran 2:15:30 in Berlin, faster than the Olympic qualifying standard, and he unexpectedly put himself back in contention to make the Olympic team.
Westcott's time held up as the third-fastest Australian time, and in early May, he was one of the three male marathoners who will represent Australia in Rio. It was the fulfillment of dream he'd had since he was a child when he grew up idolizing Australian marathon greats Rob de Castella and Steve Moneghetti.
"I guess that little flame was always burning, even in 2013 when I announced retirement," Westcott said. "I would sometimes think how funny it would be if someone made the Olympic team at age 40, but then I'd stop myself thinking about it, thinking it was a bit silly."
Westcott will be the oldest Australian athlete to make his debut at the Olympic Games. Westcott is younger than U.S. Olympians Meb Keflezighi, 41, and Bernard Lagat, 41, who have also qualified to run in Rio, but they'll be running their fourth and fifth Olympic Games, respectively." "
Thanks runner's world for the great article and congratulations Westcott!