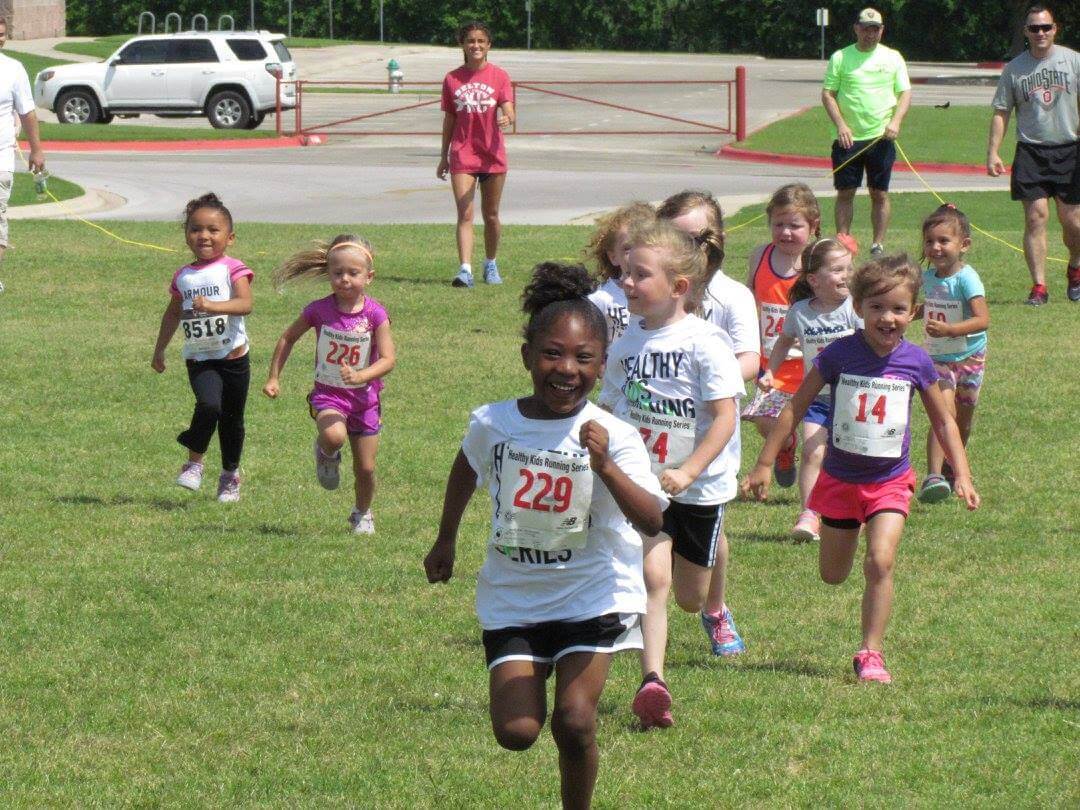 How do you pace your child? This is one of the most common questions that we as coordinators hear from our families.  This is certainly a difficult question to answer.  We can repeat over and over to our kids that they need to start slow, and then finish fast…but do they really get it? Probably not.  By establishing some good running habits, they will be able to run longer, be more successful, and have more fun!
Here are some tips to start teaching your kids about pacing themselves during their HKRS races:
Run with your kids! The easiest way to get their pace under control is to teach them in real time.  Take them out for a run! Break it up with a few minutes of running at an easy pace and walking.
Teach your kids to talk.  Being able to have a conversation while running is a good indicator that you are running at a pace that you (and your child) can maintain.
Add some fun! Change up and run for a few minutes, then do some jumping jacks or frog jumps.  Use landmarks to mark off our course- run to the next mailbox, then to the light pole, then to the corner….it will give attainable goals! The point of playing real money casino games is to play at the best real money casino sites online, hoping that you can somehow win some cash.