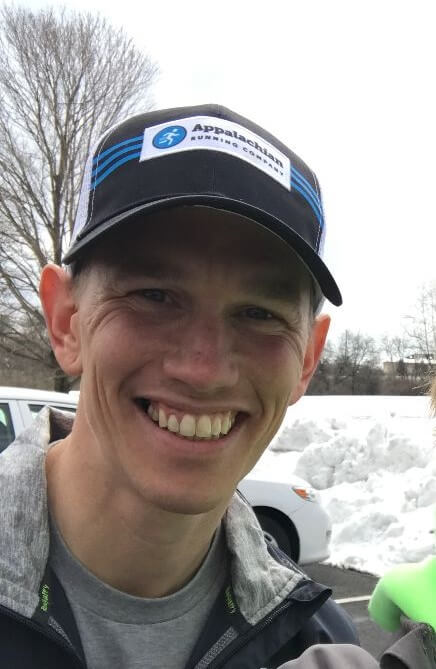 Meet Chris from Carlisle, PA!
Spring 2017 marks Chris' first season working as a HKRS Community Coordinator for the Carlisle, PA series.  About 4 years ago, while out and about in Central PA, Chris noticed a Healthy Kids Running Series magnet on the back of a car and was instantly intrigued to find out about the program.  Chris researched the program and found a local Series in Mechanicsburg, PA and started volunteering.  After 2 years, a move to Carlisle, and the birth of his daughter Chris found that a race had started in Carlisle, and he again was compelled to volunteer with the program.  When the coordinator of the Carlisle series was no longer able to fulfill their role, Chris immediately stepped into the position.
As a new coordinator, Chris recognizes that there are challenges to the position including securing a new facility.  His favorite thing about the first race was getting to see how excited the kids were to participate and have fun together.  His little ones even played duck-duck-goose with the volunteers as part of the warm-up! Over the next four weeks, Chris says he is really looking forward to seeing the kids progress.
Outside of Healthy Kids Running Series, Chris works full time as a network administrator for the South Middleton School District.  Chris and his wife, Arian, are parents to a 2 1/2 year old daughter, 2 fur babies, and have a second child due in August.  Chris loves running and triathlons and has competed in 1 Ultra-marathon (50k), 8 marathons, and countless 1/2 marathons, 10k, and 5k races, 2 sprint triathlons, and 1 half ironman triathlon.  When Chris is not training, he loves to hike and enjoy the outdoors with his family and hang out with friends.
Thank you Chris for being part of our HKRS Community Coordinator family! We are very happy to have you on board as a new CC!