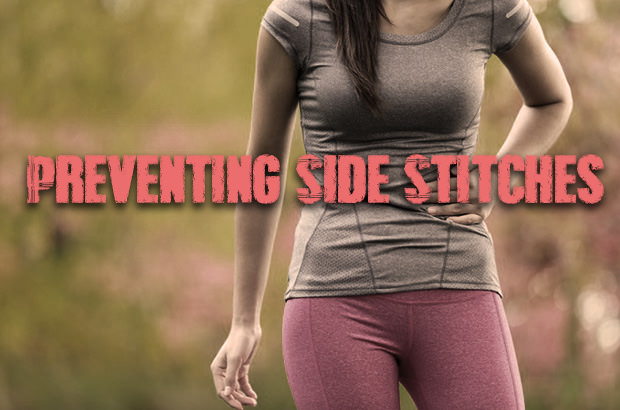 Side stitches are a huge pain, literally and figuratively.  In the most general terms, stitches are just a cramping-like pain that typically occurs under the lower ribs.  Mostly, this will be localized pain on one side or the other, but depending on severity it can feel like the entire abdomen is a giant ball of soreness. Side stitches happen to everyone, but managing them before the happen is key.  Here are a few tips to avoid these little buggers and keep running!
Time meals.  Don't eat a large amount of food too close to participating in activities.  This can be very difficult for younger kids to understand, because they think that eating a lot will give them a lot of fuel to burn, however it is just the opposite.  A much better idea is to eat 4 or more hours before an event and then supplement with a small snack about an hour before the activity or game.
Avoid fruit juices and carbonation.  Fruit juices can add extra acidity to the gut which might be a culprit of stitches.  Carbonation can cause bubbles of gas in the gut and cause pain.
Don't skip the warm up.  Warm muscles are far less likely to cramp, so it's absolutely necessary to take the extra time to properly get them ready.  Muscles need to be pliable and ready to stretch when thrown into a game, not cold and rigid.
Hydrate! Muscles perform at their best when they have proper amounts of hydration.  Dehydration can cause cramping. During periods of intense exercise, liquid is pulled away from areas like the torso to the parts of the body that are in motion (arms, legs) so pre-planning and all day hydration are key.